Course
Let's Go: Third Edition
Course Let's Go: Third Edition
メディア > 書籍 > ノンフィクション > 言語学習書
107000
Available Now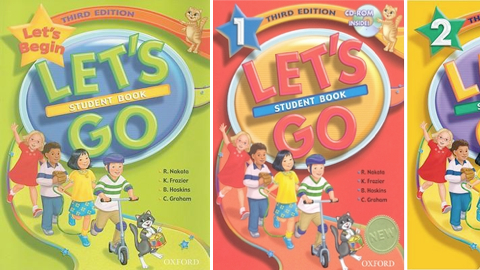 出版社:
Oxford University Press
ステータス:
Available Now
言語:
American English
版:
Old Edition
対応年齢:
5~13 years
レベル:
Beginner - Intermediate
レベル数:
7
著者:
Frazier, Ritsuko Nakata Karen; Hoskins, Barbara; Graham, Carolyn
・ボキャブラリーが豊富になったほか、機能的なダイアログやコミュニケーションを図るゲームなど、活発なレッスンを作り上げるシラバスに刷新されました。

・附属CD-ROMには、ゲームやアクティビティがたっぷり30時間分以上収録。自宅で楽しく自主学習や復習ができます。

・日本の児童英語教育に携わる先生方によるレビューや長年にわたるパイロット・テストの結果できた改訂版です。必要な学習項目を網羅し、わかりやすく、親しみやすい楽しく学べる理想の児童英語教材です。

Syllabus revised to include new vocabulary and functional dialogue practice with communication games that encourage classroom interaction among all learners.
Accompanying CD-ROM includes over 30 hours of fun learning activities from each unit which allow students to reproduce language at home on their computers.
After years of extensive reviewing and piloting by teachers of Japanese children, the new edition retains the fundamental hallmarks and balance of clarity, friendliness and fun which makes it the most adaptable children's English course available.
関連するシリーズ: Let's Go: Fourth Edition
· Let's Go Grammar and Listening · Let's Go Phonics · Let's Go Starter
ご注意:
Prices and details of the components of this course are listed on our Easy Order Form, below.
この教材を買った方は以下の商品も買っています