Reader
Foundations Reading Library Level 2
Reader Foundations Reading Library Level 2
Media > Books > Non-Fiction > Education Books
1111000
Available Now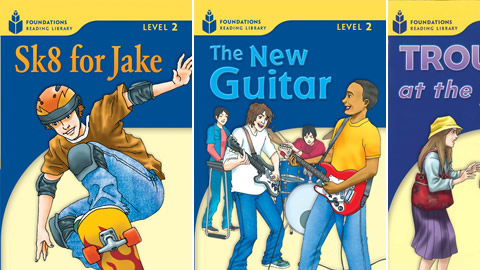 Publisher:
Cengage Learning
Status:
Available Now
English Type: Edition:
Latest Edition
Age Range: Headwords:
100
Average Word Count:
Editor(s):
Description:
Adventure, drama, detective, and romantic stories!
Foundations Reading Library is a series of colorful, high-interest, low-level readers written for grades 6-12. Carefully sequenced vocabulary and grammar are presented contextually through the adventures of a group of teens living in a small U.S. town. Language is practiced and recycled throughout each reader and across other readers in the collection.
See also: Foundations Reading Library Level 1 · Foundations Reading Library Level 3 · Foundations Reading Library Level 4 · Foundations Reading Library Level 5 · Foundations Reading Library Level 6 · Foundations Reading Library Level 7 · Foundations Reading Library Sets
People who bought this also bought this