Reader
Shared Reading Programme (Mice Series)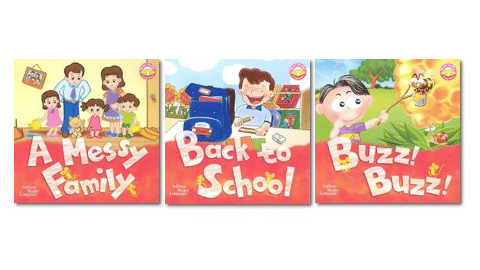 Publisher:
Pearson Longman
Status:
Available Now
English Type:
British English
Edition:
Latest Edition
Age Range:
Children
Headwords: Average Word Count:
Description:
The Shared Reading Programme (Mice Series) is specially designed as a systematic and comprehensive series of storybooks for children to read at school or at home. It comprises 36 appealing and enjoyable stories which have been carefully graded into three levels.

Key Features:
* The series comprises 36 appealing and enjoyable stories
* Both Little Books and Big Books are available
* Topic includes: seasons, body parts, school, family and many more lexical sets
Note:
Prices and details of the components of this course are listed on our Easy Order Form, below.
People who bought this also bought this