Cambridge English Readers: Level 4
Man Hunt (Book with Audio CD) - LLL Award Winner 2013
Cambridge English Readers: Level 4 Man Hunt (Book with Audio CD) - LLL Award Winner 2013
Media > Books > Non-Fiction > Education Books
Available Now
Publisher:
Cambridge University Press
Status:
Available Now
English Type:
International English
Edition:
Latest Edition
Level:
Level 4
Headwords: ISBN:
9781107624771
10-digit: 1107624770
Author(s):
Description:
Award-winning original fiction for learners of English. At seven levels, from Starter to Advanced, this impressive selection of carefully graded readers offers exciting reading for every student's capabilities. 'The first killing went well. Perfectly, in fact. Though I always knew it would. I had planned it well. Arrangements, organisation – these are things I'm good at. Now I've discovered I'm good at killing too.' The police are in a race against time to catch the murderer before he kills again. And again … Paperback-only version. Also available with Audio CDs including complete text recordings from the book.
Note: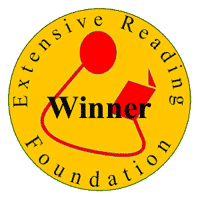 This book is a winner of the 2013 LLL (Language Learner Literature) award, chosen by the Extensive Reading Foundation. Find out more about the award here: ERF - LLL Award. For a complete list and order form of all candidates click here.








Price:
¥ 1,641 / ¥ 1,313 ∼ 20% OFF!
People who bought this also bought this