English Land
1st Edition • Old Edition
Course
English Land
Course English Land
Media > Books > Non-Fiction > Education Books
483000
Out of Print / No Stock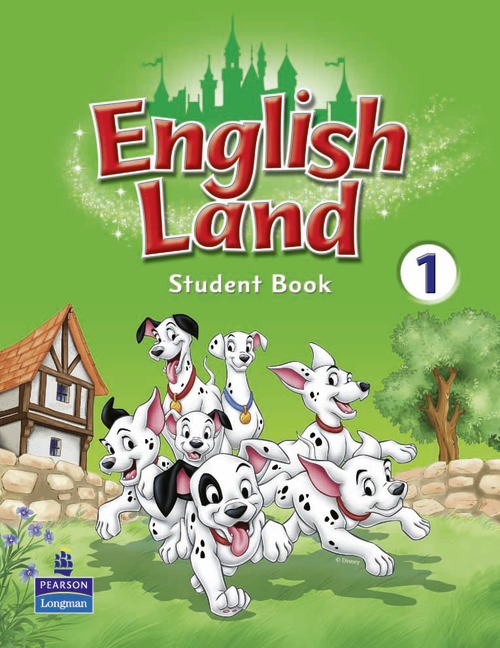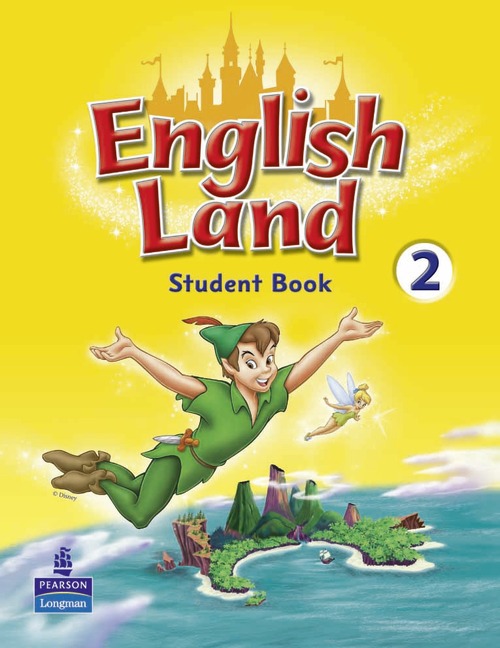 Please note: Following the recent release of the Second Edition, Pearson's best-selling primary series English Land 1st Edition will be discontinued at the end of the year, 2018. English Land 2nd Edition Details and Samples: Click here

English Land makes learning English a magical experience! Familiar Disney characters help create a fantastic world of discovery and adventure in the classroom that truly motivates your students to learn.

Extensively researched and designed in Japan for elementary students
Every Student Book contains a DVD which reinforce the language in class or at home
Disney characters that children know and love presented in stunning scenes from popular Disney movies to engage and motivate young learners
A complete phonics program designed for Japan helps young learners attain success in pronunciation, reading and spelling activities
Personalization activities make language useful and easier for young learners to remember by connecting it to their everyday lives
Activity Books provide follow up and support and feature a wide variety of activities for use in class or at home

•••

English Land by Mari Nakamura & Akiko Seino. Published by Pearson with popular Disney characters.

Extensively researched and designed in Japan for elementary students
Every Student Book contains a DVD which reinforce the language in class or at home
Disney characters that children know and love presented in stunning scenes from popular Disney movies to engage and motivate young learners
A complete phonics program designed for Japan helps young learners attain success in pronunciation, reading and spelling activities
Personalization activities make language useful and easier for young learners to remember by connecting it to their everyday lives
Activity Books provide follow up and support and feature a wide variety of activities for use in class or at home
Please note: Following the recent release of the Second Edition, Pearson's best-selling primary series English Land 1st Edition will be discontinued at the end of the year, 2018. English Land 2nd Edition Details and Samples: Click here
English Land makes learning English a magical experience! Familiar Disney characters help create a fantastic world of discovery and adventure in the classroom that truly motivates your students to learn.
Extensively researched and designed in Japan for elementary students
Every Student Book contains a DVD which reinforce the language in class or at home
Disney characters that children know and love presented in stunning scenes from popular Disney movies to engage and motivate young learners
A complete phonics program designed for Japan helps young learners attain success in pronunciation, reading and spelling activities
Personalization activities make language useful and easier for young learners to remember by connecting it to their everyday lives
Activity Books provide follow up and support and feature a wide variety of activities for use in class or at home
•••
English Land by Mari Nakamura & Akiko Seino. Published by Pearson with popular Disney characters.
Key Features
Extensively researched and designed in Japan for elementary students
Every Student Book contains a DVD which reinforce the language in class or at home
Disney characters that children know and love presented in stunning scenes from popular Disney movies to engage and motivate young learners
A complete phonics program designed for Japan helps young learners attain success in pronunciation, reading and spelling activities
Personalization activities make language useful and easier for young learners to remember by connecting it to their everyday lives
Activity Books provide follow up and support and feature a wide variety of activities for use in class or at home
EASY ORDER FORM
PRICES LISTED INCLUDE CONSUMPTION TAX