SuperKids
3rd Edition • Latest Edition
Course
SuperKids (3rd Edition)
Course SuperKids (3rd Edition)
Media > Books > Non-Fiction > Education Books
626100
Now Available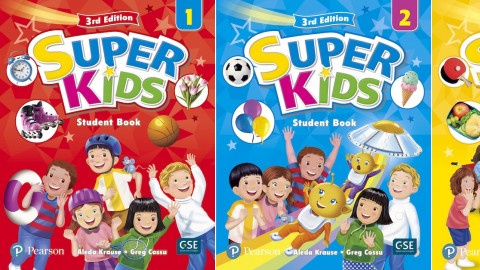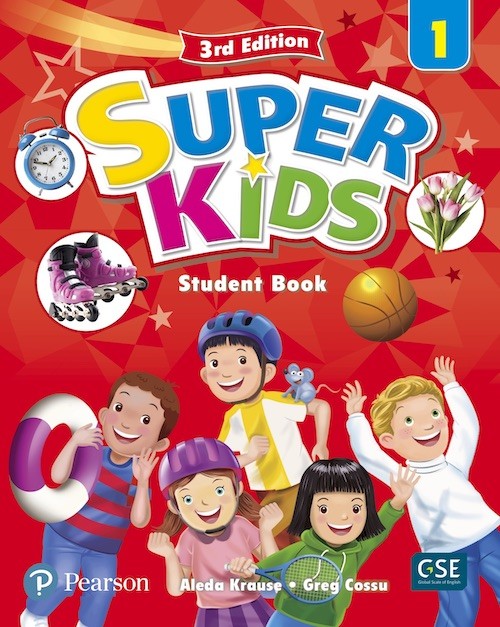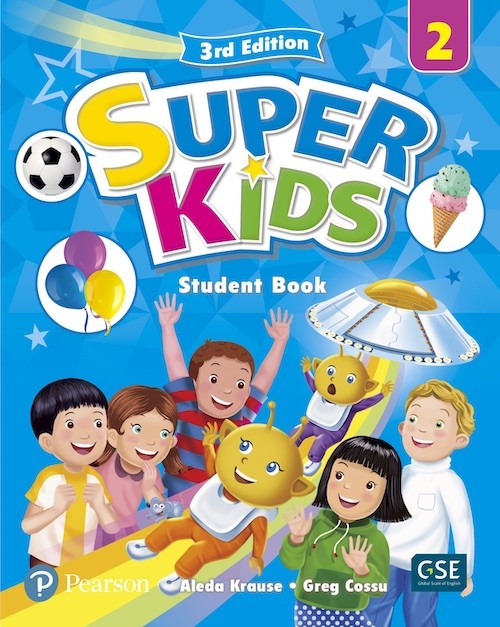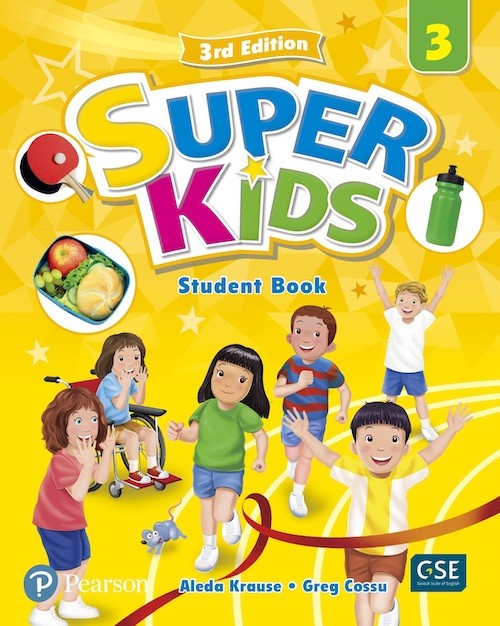 The brand-new SuperKids 3rd Edition (released in 2020) is the latest edition of the widely acclaimed SuperKids series for elementary school.

Students learn with the lively child characters to build a strong foundation in English through their fun adventures.

Integrated 4-skills syllabus for level appropriate and comprehensive language learning

Functional grammar dialogues, phonics program, songs and chants make language easy to remember

Activity Book with FREE audio (accessible online) provides listening options for in and out of class

The unique phonics program that moves students from letter sound recognition in Level 1 to reading short stories in the upper levels
The realistic progression of SuperKids allows students to move from one level to the next recycling 40-50% of the language

Check Other Resources to download sample units for each level of the Student Book and Activity Book!

---

FREE! Download the introductions to the SuperKids Teacher's Books for more detailed information on areas such as:

Syllabus
Course goals
Course timing and suggested schedules
Components
Phonics
Activity Bank

•••

SuperKids by Aleda Krause and Greg Cossu. Published by Pearson.

New eye-catching design and illustrations to help children focus and build interest around the content and activities
Mapped to the Global Scale of English (GSE), providing extra precision in measuring a learner's understanding and capability in English language learning
Upgraded Discover It! lessons to provide more up-to-date content-based learning
Enriched Culture lessons to expose children to other cultures and countries and to put English in the context of the world around them

Audio files for SuperKids 3rd Edition can be accessed through various methods.

Student Book Audio

The CDs included in the student book
Online, with the student book *PEP access code (files can be downloaded)
Online, with the teacher's book *PEP access code (files can be downloaded)

Activity Book Audio

Online, with the student book *PEP access code (files can be downloaded)
Online, with the teacher's book *PEP access code (files can be downloaded)

* What's PEP?

The Pearson English Portal (PEP) aligns on and offline English teaching and learning resources, bringing them together at a single access point; providing a comprehensive, easy to use learning management tool. Click here to learn how to use.

Syllabus

Student Book Sample Units
The brand-new SuperKids 3rd Edition (released in 2020) is the latest edition of the widely acclaimed SuperKids series for elementary school.
Students learn with the lively child characters to build a strong foundation in English through their fun adventures.
Integrated 4-skills syllabus for level appropriate and comprehensive language learning

Functional grammar dialogues, phonics program, songs and chants make language easy to remember

Activity Book with FREE audio (accessible online) provides listening options for in and out of class

The unique phonics program that moves students from letter sound recognition in Level 1 to reading short stories in the upper levels
The realistic progression of SuperKids allows students to move from one level to the next recycling 40-50% of the language
Check Other Resources to download sample units for each level of the Student Book and Activity Book!
---
FREE! Download the introductions to the SuperKids Teacher's Books for more detailed information on areas such as:
Syllabus
Course goals
Course timing and suggested schedules
Components
Phonics
Activity Bank
•••
SuperKids by Aleda Krause and Greg Cossu. Published by Pearson.
Key Features
New eye-catching design and illustrations to help children focus and build interest around the content and activities
Mapped to the Global Scale of English (GSE), providing extra precision in measuring a learner's understanding and capability in English language learning
Upgraded Discover It! lessons to provide more up-to-date content-based learning
Enriched Culture lessons to expose children to other cultures and countries and to put English in the context of the world around them
EASY ORDER FORM
PRICES LISTED INCLUDE CONSUMPTION TAX