Reading Stars
1st Edition • Latest Edition
Course
Reading Stars
Course Reading Stars
Media > Books > Non-Fiction > Education Books
441000
Now Available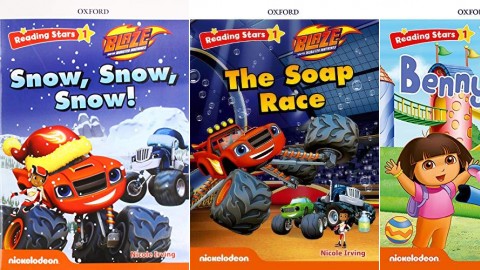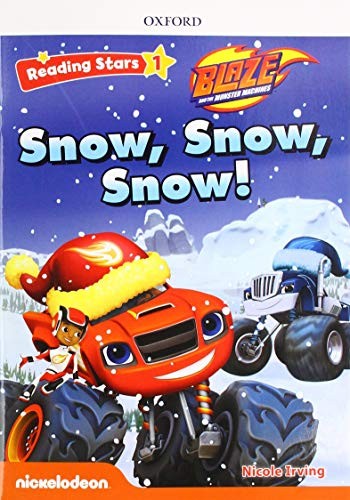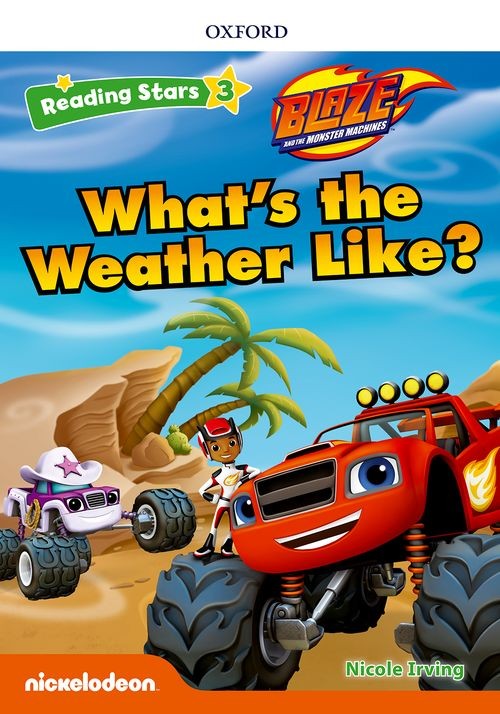 First steps to reading success for very young learners of EnglishThree-level graded reading series with story readers and phonics story readers for very young learners of English.This engaging series of readers features popular characters from the Nickelodeon television series Dora the Explorer, Blaze and the Monster Machines and Team Umizoomi and will support children's first steps to reading success.Reading Stars has been designed to guide very young children from their first experience of stories in English towards the goal of reading independently. There are three levels and each level includes story readers and phonics readers.Language is carefully graded and the amount of text increases gradually across the three levels. Follow-up activities help children to develop a range of reading skills, including phonics skills. There are also links to other curriculum areas such as Science, Technology, Engineering and Math so that children's English language learning is integrated with their broader educational development.The Reading Stars series includes:

Story books with a picture dictionary and follow-up language and comprehension activities.
Phonics story books with a story, picture dictionary and follow-up phonics activities.

Available to download (from inside cover):

Audio of the story, picture dictionary and audio for phonics activities.
Teacher's Guide with Photocopiable resources.
Parent's Guide with Printable resources.
Parent's Videos providing support and guidance.

Follows the same syllabus as the main course
Develops young learners'critical thinking skills, science and math skills, and STEM skills
10 story readers and 5 phonics story readers per level
Code to download videos, audio, Parent's Guide and Teacher's Guide
First steps to reading success for very young learners of EnglishThree-level graded reading series with story readers and phonics story readers for very young learners of English.This engaging series of readers features popular characters from the Nickelodeon television series Dora the Explorer, Blaze and the Monster Machines and Team Umizoomi and will support children's first steps to reading success.Reading Stars has been designed to guide very young children from their first experience of stories in English towards the goal of reading independently. There are three levels and each level includes story readers and phonics readers.Language is carefully graded and the amount of text increases gradually across the three levels. Follow-up activities help children to develop a range of reading skills, including phonics skills. There are also links to other curriculum areas such as Science, Technology, Engineering and Math so that children's English language learning is integrated with their broader educational development.The Reading Stars series includes:
Story books with a picture dictionary and follow-up language and comprehension activities.
Phonics story books with a story, picture dictionary and follow-up phonics activities.
Available to download (from inside cover):
Audio of the story, picture dictionary and audio for phonics activities.
Teacher's Guide with Photocopiable resources.
Parent's Guide with Printable resources.
Parent's Videos providing support and guidance.
Key Features
Follows the same syllabus as the main course
Develops young learners'critical thinking skills, science and math skills, and STEM skills
10 story readers and 5 phonics story readers per level
Code to download videos, audio, Parent's Guide and Teacher's Guide
Note:
Click here to order more than one item from this category very easily!
EASY ORDER FORM
PRICES LISTED INCLUDE CONSUMPTION TAX