Page Turners
The Secret Beach
ISBN: 9781424018420
The Secret Beach
Page Turners The Secret Beach
Media > Books > Non-Fiction > Education Books
Now Available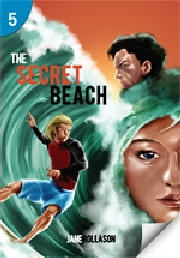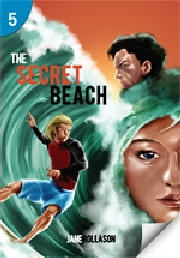 ISBN
9781424018420 (10-digit ISBN: 1424018420)
Lucas and his friends have the best surfing beach in town, and they want to keep it that way. So when Jerry and the city boys demand a piece of the action, it soon becomes an all-out war ― for the beach, the surfing trophy, and the heart of the beautiful Ella.

Page Turners is a completely new 12-level series of original readers for learners of English. Fun and easy to read, this is a series you won't want to put down! It introduces learners of English to a variety of popular story genres, including Action, Romance, Thrillers, Crime, Mysteries, Drama, Human Interest, and more.

• 50 titles, running words cover from 3,000 to 20,000 words

• A short, non-fiction reading passage related to the main story

• A glossary which summarizes key vocabulary from the story

• MP3 Audio and Activity Worksheets available at
Lucas and his friends have the best surfing beach in town, and they want to keep it that way. So when Jerry and the city boys demand a piece of the action, it soon becomes an all-out war ― for the beach, the surfing trophy, and the heart of the beautiful Ella.
Series Description
Page Turners is a completely new 12-level series of original readers for learners of English. Fun and easy to read, this is a series you won't want to put down! It introduces learners of English to a variety of popular story genres, including Action, Romance, Thrillers, Crime, Mysteries, Drama, Human Interest, and more.
• 50 titles, running words cover from 3,000 to 20,000 words
• A short, non-fiction reading passage related to the main story
• A glossary which summarizes key vocabulary from the story
• MP3 Audio and Activity Worksheets available at
EASY ORDER FORM
PRICES LISTED INCLUDE CONSUMPTION TAX
Price Before Tax:
¥710 ¥568 ∼ 20% OFF!