On Speaking Terms
1st Edition • Latest Edition
Course
On Speaking Terms
Course On Speaking Terms
Media > Books > Non-Fiction > Education Books
1460000
Now Available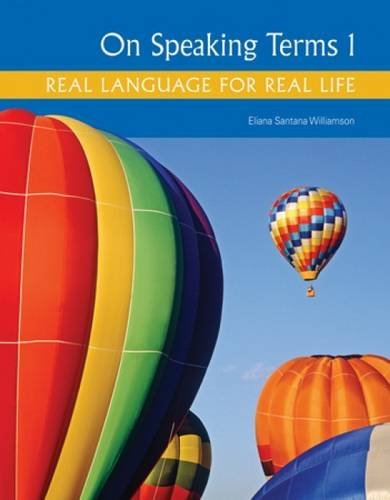 A two-level, corpus-informed listening and speaking series that focuses on functional, real-life situations to prepare students for social and academic life.

* Speaking strategies (such as hesitation and reaction) are designed to help students become better speakers and converse with more confidence.

* Integrated Grammar lessons teach the grammar necessary for students to communicate effectively and naturally in conversations.

* Listening exercises teach listening strategies and skills, rather than simply testing them.

Your colleagues say… "I like the fact that On Speaking Terms focuses on authentic spoken language and frequently 'chunks' of useful language. I think the authors have chosen basic and important topics... the concious recycling of materials really helps students learn and retain the material."
A two-level, corpus-informed listening and speaking series that focuses on functional, real-life situations to prepare students for social and academic life.
* Speaking strategies (such as hesitation and reaction) are designed to help students become better speakers and converse with more confidence.
* Integrated Grammar lessons teach the grammar necessary for students to communicate effectively and naturally in conversations.
* Listening exercises teach listening strategies and skills, rather than simply testing them.
Your colleagues say… "I like the fact that On Speaking Terms focuses on authentic spoken language and frequently 'chunks' of useful language. I think the authors have chosen basic and important topics... the concious recycling of materials really helps students learn and retain the material."
EASY ORDER FORM
PRICES LISTED INCLUDE CONSUMPTION TAX