Shooting Stars | Book 6
Student Audio CD
ISBN: 9781424019847
Student Audio CD (Book 6)
Shooting Stars Student Audio CD (Book 6)
Media > Books > Non-Fiction > Education Books
Out of Print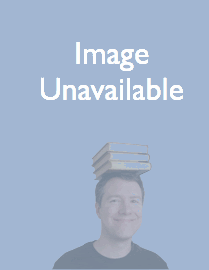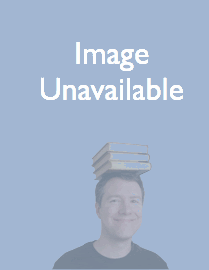 ISBN
9781424019847 (10-digit ISBN: 1424019842)
Follow the adventures of the Shooting Stars! Shooting Stars is an appealing new six-level English language learning course written specifically to address the needs and interests of young teens. Each book includes four topic-related units that teach vocabulary and language and integrates a motivating and lively episodic story about a group of teens that forms a band. Learners will love following the characters and their various adventures as they overcome obstacles-and perform memorable songs-on their way to stardom.

- Five three-page lessons that work with new vocabulary and grammar structures through reading, listening, speaking, pronunciation, and writing activities

- One two-page review that recaps the vocabulary and structures from the unit

- A topic-related project that could be completed individually, in pairs, or in groups

- An exciting episode from the ongoing story about a group of kids who form a band called the 'Shooting Stars'

- Two pages of 'Practice Activities' for each lesson are included in the back of the book to provide additional vocabulary and grammar practice.

- To further practice and consolidate the vocabulary and grammar taught at each level, each student book features a play that students can read, rehearse, and even perform in class!

- Classroom audio CD offers recordings of the readings, listenings, pronunciations, and story episodes for each unit. Memorable songs performed by the Shooting Stars and a recording of the end-of-book play are included also.

- A Student audio CD containing the readings, episodes, and play is available for packaging with each student text
Follow the adventures of the Shooting Stars! Shooting Stars is an appealing new six-level English language learning course written specifically to address the needs and interests of young teens. Each book includes four topic-related units that teach vocabulary and language and integrates a motivating and lively episodic story about a group of teens that forms a band. Learners will love following the characters and their various adventures as they overcome obstacles-and perform memorable songs-on their way to stardom.
- Five three-page lessons that work with new vocabulary and grammar structures through reading, listening, speaking, pronunciation, and writing activities
- One two-page review that recaps the vocabulary and structures from the unit
- A topic-related project that could be completed individually, in pairs, or in groups
- An exciting episode from the ongoing story about a group of kids who form a band called the 'Shooting Stars'
- Two pages of 'Practice Activities' for each lesson are included in the back of the book to provide additional vocabulary and grammar practice.
- To further practice and consolidate the vocabulary and grammar taught at each level, each student book features a play that students can read, rehearse, and even perform in class!
- Classroom audio CD offers recordings of the readings, listenings, pronunciations, and story episodes for each unit. Memorable songs performed by the Shooting Stars and a recording of the end-of-book play are included also.
- A Student audio CD containing the readings, episodes, and play is available for packaging with each student text
EASY ORDER FORM
PRICES LISTED INCLUDE CONSUMPTION TAX
Price Before Tax:
¥2,400 ¥1,920 ∼ 20% OFF!

People who bought this also bought this