Fun Time Set 1 - Our World Readers 1 (9 titles), Puppet, DVD, Teacher's Guide
Fun Time Set - Our World Readers 1 (9 titles), Puppet, DVD, Teacher's Guide
ISBN: 9789000018628
Fun Time Set - Our World Readers 1 (9 titles), Puppet, DVD, Teacher's Guide
Fun Time Set 1 - Our World Readers 1 (9 titles), Puppet, DVD, Teacher's Guide Fun Time Set - Our World Readers 1 (9 titles), Puppet, DVD, Teacher's Guide
Media > Books > Non-Fiction > Education Books
Now Available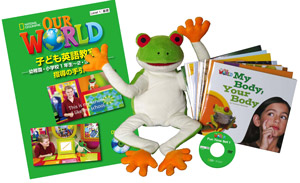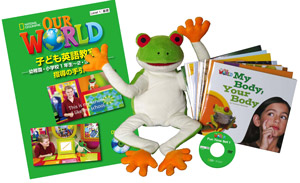 ISBN
9789000018628 (10-digit ISBN: 9000018625)
Created by National Geographic Learning, the Our World readers are six levels of original stories, folktales, myths, and non-fiction from around the globe. Following the readings are fun facts and activities that bring the reading experience together in a way that fascinates, educates, and informs.

6 levels
54 books
Big book for level 1 & 2
Fun Activities
Glossary
Created by National Geographic Learning, the Our World readers are six levels of original stories, folktales, myths, and non-fiction from around the globe. Following the readings are fun facts and activities that bring the reading experience together in a way that fascinates, educates, and informs.
Series Key Features
6 levels
54 books
Big book for level 1 & 2
Fun Activities
Glossary
EASY ORDER FORM
PRICES LISTED INCLUDE CONSUMPTION TAX
Price Before Tax:
¥8,000 ¥6,400 ∼ 20% OFF!