Our World
2nd Edition • Latest Edition
Course
Our World (American English): 2nd Edition
Course Our World (American English): 2nd Edition
Media > Books > Non-Fiction > Education Books
1791200
Now Available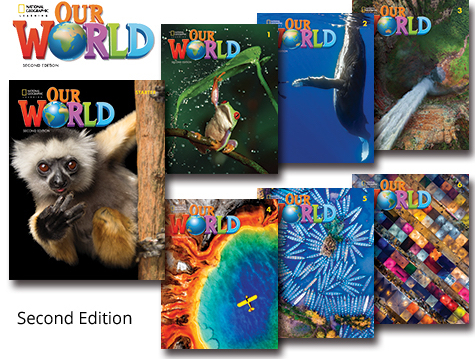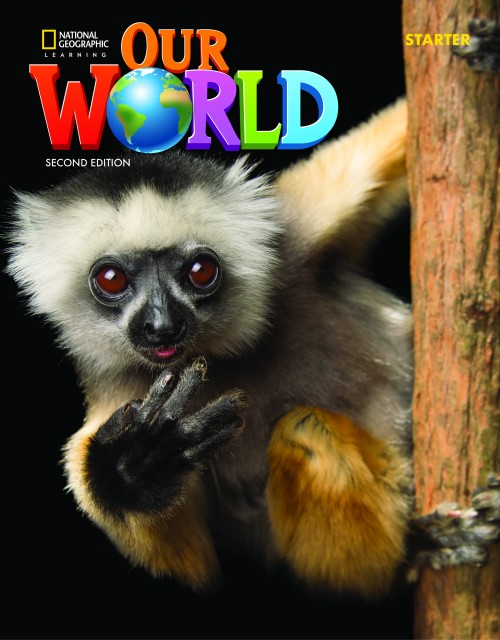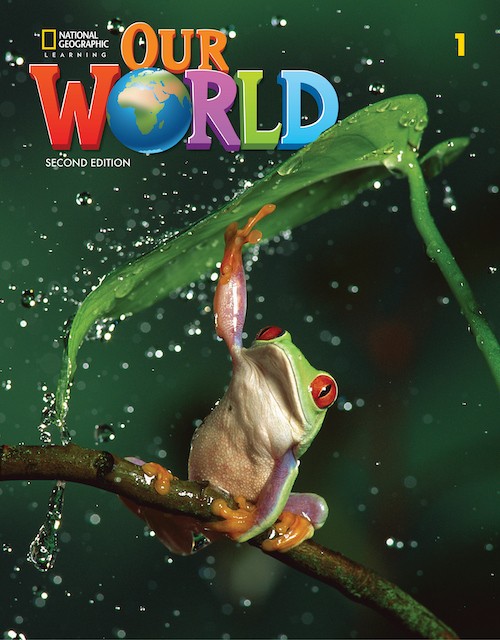 Our World, Second Edition is a balanced four-skills series with age-appropriate National Geographic content that motivates and excites young learners. Perfect for the content-rich classroom, Our World has everything students need for a balanced, four-skills curriculum, key grammar instruction, and important 21st century skills practice and cross-curricular exposure.

The Second Edition has taken the award-winning content of the First edition and made it even better! Learners experience more of the real world with motivational content including surprising photography, meaningful stories and readings, immersive video, and incredible National Geographic Explorers.

Clear lessons with more amazing photos and real-world content
Cross-curricular topics and updated Reading and Writing lessons
Vocabulary presented through real-world examples
Improved Grammar lessons with more support and practice in a real-world context
Original Songs present new language and concepts
Value and Mission lessons challenge learners to think and grow
Collaborative Projects encourage learners to show what they know
New Extended Reading lessons for reading fluency support
A new video for Starter level is now available in the Lesson Planner
Our World, Second Edition is a balanced four-skills series with age-appropriate National Geographic content that motivates and excites young learners. Perfect for the content-rich classroom, Our World has everything students need for a balanced, four-skills curriculum, key grammar instruction, and important 21st century skills practice and cross-curricular exposure.
The Second Edition has taken the award-winning content of the First edition and made it even better! Learners experience more of the real world with motivational content including surprising photography, meaningful stories and readings, immersive video, and incredible National Geographic Explorers.
Key Features
Clear lessons with more amazing photos and real-world content
Cross-curricular topics and updated Reading and Writing lessons
Vocabulary presented through real-world examples
Improved Grammar lessons with more support and practice in a real-world context
Original Songs present new language and concepts
Value and Mission lessons challenge learners to think and grow
Collaborative Projects encourage learners to show what they know
New Extended Reading lessons for reading fluency support
A new video for Starter level is now available in the Lesson Planner
Note:
Professional Development Video DVD (Starter - 6) & ExamView® Assessment Suite - Instructor Only available online. Contact the publisher for details.
EASY ORDER FORM
PRICES LISTED INCLUDE CONSUMPTION TAX