On the Road - Tourism English for Travelers | Book 2
Student Book with MP3 Audio
ISBN: 9789865840334
Student Book with MP3 Audio (Book 2)
On the Road - Tourism English for Travelers Student Book with MP3 Audio (Book 2)
Media > Books > Non-Fiction > Education Books
Now Available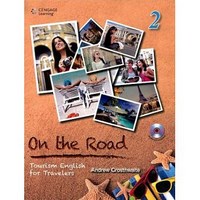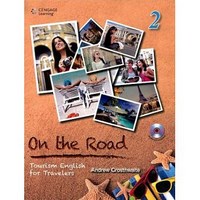 ISBN
9789865840334 (10-digit ISBN: 9865840332)
This series aims to give English learners the basic tools needed to effectively communicate in English when travelling overseas. Carefully designed to cover everything you need to know - from booking your trip to ordering room service to buying souvenirs - On the Road provides a strong foundation in English for all students, no matter how often they want to travel.

Units are organized into five similarly themed sections
Review section at the end of each unit with listening and reading questions to ensure smooth progress through the book
This series aims to give English learners the basic tools needed to effectively communicate in English when travelling overseas. Carefully designed to cover everything you need to know - from booking your trip to ordering room service to buying souvenirs - On the Road provides a strong foundation in English for all students, no matter how often they want to travel.
Series Key Features
Units are organized into five similarly themed sections
Review section at the end of each unit with listening and reading questions to ensure smooth progress through the book
EASY ORDER FORM
PRICES LISTED INCLUDE CONSUMPTION TAX
Price Before Tax:
¥2,980 ¥2,384 ∼ 20% OFF!