e-future Classic Readers
1st Edition • Latest Edition
Reader
e-future Classic Readers
Reader e-future Classic Readers
Media > Books > Non-Fiction > Education Books
2024000
Now Available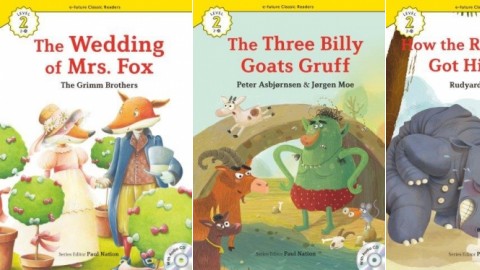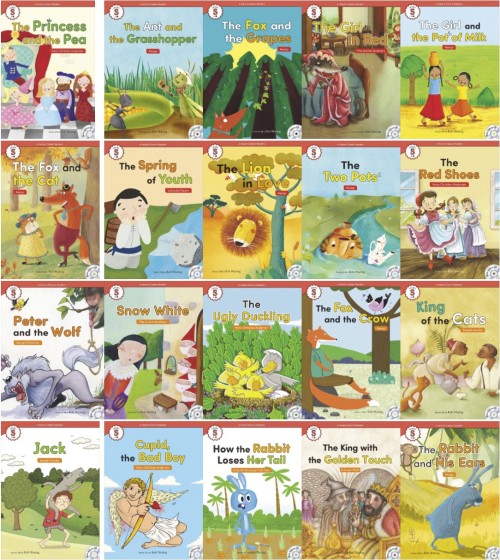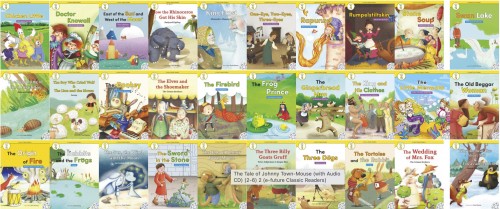 e-future Classic Readers includes 180 wonderfully retold classic tales in 12 levels with colorful illustrations, hybrid CD, audio CD, or downloadable audio files, and supporting activities.

・Carefully leveled texts
・Wide variety of stories
・Activities that support language learning
・Downloadable teacher's materials

The elementary collection (Starter to Level 6) will delight beginning readers by easy-to-read stories with simple plots. The foundation-up framework helps young learners become independent readers to navigate longer, more complex texts.

・Character profiles that begin each book
・Pre-reading vocabulary support
・Playlet script for dramatic retelling

The secondary collection (Levels 7-11) offers adapted stories by popular authors of classic literature. The engaging subject matter, complex plots, and advanced level of grammar and vocabulary will guide students into being fully independent readers.

・Author biographies at the start of each book
・Comprehension activities that support reading skill acquisition


* Downloadable free audio available

• Carefully graded, retold classic tales
• Colorful illustrations that support text comprehension • Character profiles that begin each book
• Pre-reading vocabulary support
• Playlet script for dramatic retelling with class

Focus
Level
CEFR
Headwords
Elementary
Starter
A1
200
1
A1
250
2
A1
350
3
A1
550
4
A1/A2
800
5
A2
1,000
6
A2
1,800
Secondary
7
A2/B1
1500
8
B1
1,800
9
B1/B2
2,100
10
B2
2,400
11
B2/C1
2,700
12
C1
2,500-4,200
e-future Classic Readers includes 180 wonderfully retold classic tales in 12 levels with colorful illustrations, hybrid CD, audio CD, or downloadable audio files, and supporting activities.
・Carefully leveled texts
・Wide variety of stories
・Activities that support language learning
・Downloadable teacher's materials
The elementary collection (Starter to Level 6) will delight beginning readers by easy-to-read stories with simple plots. The foundation-up framework helps young learners become independent readers to navigate longer, more complex texts.
・Character profiles that begin each book
・Pre-reading vocabulary support
・Playlet script for dramatic retelling
The secondary collection (Levels 7-11) offers adapted stories by popular authors of classic literature. The engaging subject matter, complex plots, and advanced level of grammar and vocabulary will guide students into being fully independent readers.
・Author biographies at the start of each book
・Comprehension activities that support reading skill acquisition
* Downloadable free audio available
Key Features
• Carefully graded, retold classic tales
• Colorful illustrations that support text comprehension • Character profiles that begin each book
• Pre-reading vocabulary support
• Playlet script for dramatic retelling with class
EASY ORDER FORM
PRICES LISTED INCLUDE CONSUMPTION TAX