Hang Out! | Level 2
Teacher's Guide with Classroom Digital Materials CD
ISBN: 9781613528907
Teacher's Guide with Classroom Digital Materials CD (Level 2)
Hang Out! Teacher's Guide with Classroom Digital Materials CD (Level 2)
Media > Books > Non-Fiction > Education Books
Out of Stock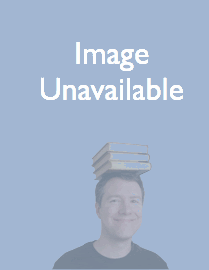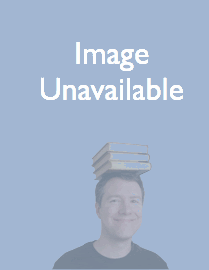 ISBN
9781613528907 (10-digit ISBN: 1613528906)
Hang Out! is a six-level coursebook series designed specifically for elementary learners of English. This comprehensive language program is developed around a CEFR-based curriculum, and gradually takes students from producing simple phrases to complex sentences in a widening-range of topic areas and situations. Through vivid illustrations, realistic readings, and engaging comics, students follow a family of characters in their daily lives, building their knowledge of high-frequency vocabulary, common grammar structures, and useful expressions. Each unit of Hang Out! includes conversations, stories, songs, chants, and activities to improve reading, writing, listening, and speaking skills.

Please note: The Teacher's Guide with Classroom Digital Materials CD of each level is out of print -- available only while stock lasts.

Interesting characters and realistic contexts
Engaging activities covering all four skill areas
Systematic coverage of content from CEFR
Activity book and student's app for extra practice in class or at home
Teacher's edition with extensive classroom notes
Free downloadable worksheets to expand the lesson and provide practice
Classroom posters and flashcards
Interactive teaching CD with extra classroom activities, review worksheets and tests, karaoke sing alongs and animations
Hang Out! is a six-level coursebook series designed specifically for elementary learners of English. This comprehensive language program is developed around a CEFR-based curriculum, and gradually takes students from producing simple phrases to complex sentences in a widening-range of topic areas and situations. Through vivid illustrations, realistic readings, and engaging comics, students follow a family of characters in their daily lives, building their knowledge of high-frequency vocabulary, common grammar structures, and useful expressions. Each unit of Hang Out! includes conversations, stories, songs, chants, and activities to improve reading, writing, listening, and speaking skills.
Please note: The Teacher's Guide with Classroom Digital Materials CD of each level is out of print -- available only while stock lasts.
Series Key Features
Interesting characters and realistic contexts
Engaging activities covering all four skill areas
Systematic coverage of content from CEFR
Activity book and student's app for extra practice in class or at home
Teacher's edition with extensive classroom notes
Free downloadable worksheets to expand the lesson and provide practice
Classroom posters and flashcards
Interactive teaching CD with extra classroom activities, review worksheets and tests, karaoke sing alongs and animations
EASY ORDER FORM
PRICES LISTED INCLUDE CONSUMPTION TAX
Price Before Tax:
¥3,500 ¥2,800 ∼ 20% OFF!