Compass Classic Readers Level 6 | Level 6
Jane Eyre (Book with MP3-CD)
ISBN: 9781599663227
Jane Eyre (Book with MP3-CD)
Compass Classic Readers Level 6 Jane Eyre (Book with MP3-CD)
Media > Books > Non-Fiction > Education Books
Now Available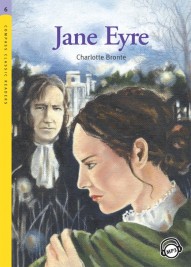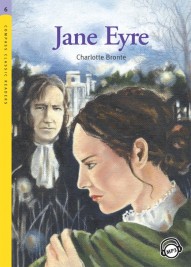 ISBN
9781599663227 (10-digit ISBN: 1599663228)
Compass Classic Readers series provides beginning and intermediate English language learners accessible adaptations of the greatest works of literature. Carefully designed to retell the stories using vocabulary and sentence structure appropriate for one of six different grade levels, each reader will help English language learners enjoy developing their vocabulary and fluency as they read about the stories.

Level 6:

- Average number of family words per reader: 1550

- Number of family words for level 6: 4000

All books come with MP3 Audio CD
Compass Classic Readers series provides beginning and intermediate English language learners accessible adaptations of the greatest works of literature. Carefully designed to retell the stories using vocabulary and sentence structure appropriate for one of six different grade levels, each reader will help English language learners enjoy developing their vocabulary and fluency as they read about the stories.
Level 6:
- Average number of family words per reader: 1550
- Number of family words for level 6: 4000
All books come with MP3 Audio CD
EASY ORDER FORM
PRICES LISTED INCLUDE CONSUMPTION TAX
Price Before Tax:
¥1,150 ¥920 ∼ 20% OFF!