Reading Builder
1st Edition • Latest Edition
Course
Reading Builder
Course Reading Builder
Media > Books > Non-Fiction > Education Books
2211000
Now Available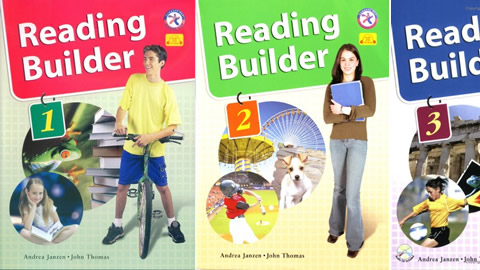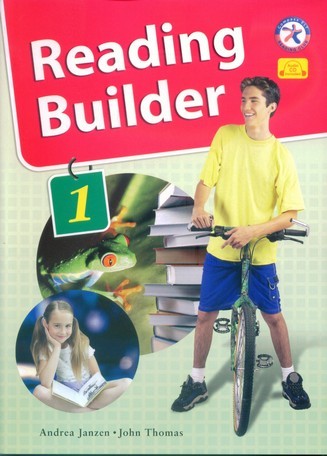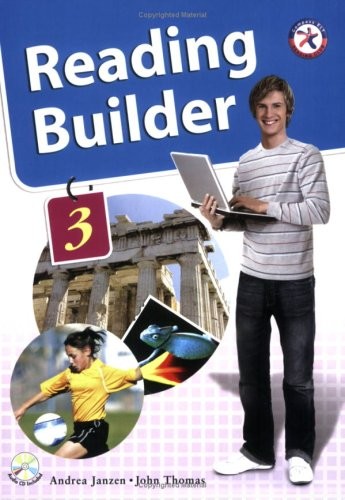 Each unit includes comprehension and vocabulary questions to enhance reading skills, topic-related question prompts to help students write about their own experiences, a thematically-related dialog to give students guided speaking practice, and note-taking and completion exercises for listening comprehension. The Reading Builder series carefully controls the progression of grammar, vocabulary, and passage length while maintaining engaging and thought-provoking reading material. Students will enjoy improving their fluency in English with Reading Builder.

Please note: The series is out of print and only available while stock lasts.

Features:

● Full-color illustrations and photographs

● Activities for reading, listening, speaking, and writing

● Diverse reading formats presented throughout

● Accompanying audio recording for listening activities

● Free downloadable supplemental material

Features:

- Clear, easy to understand definitions and examples

- Various activities to reinforce target vocabulary

- Progressive development of vocabulary across levels

- Original stories which utilize target words

- Useful color images that illustrate each target word

- Free downloadable supplemental audio recordings of target word lists and stories to aid in listening and pronunciation.

1. Each unit consists of 20 Target Words with phonetic signs, parts of speech, sample sentences, and illustrations to help students to understand the words better.

2. Target words in the stories are highlighted for learners to recall the meanings of the words while reading them.

3. The activities in these books are specially designed to make use of important learning conditions.

4. Appendices included in the first three books of the series present the most useful words in English as a picture dictionary format.

Composition Word List: 20 Target Words in each unit include parts of speech, definitions, and sample sentences

Exercise: Variety of questions including Target Words

Reading Passage: Original stories with 20 Target words included

Reading Comprehension: Supports the understanding of the stories

Appendix (Book1-3): Acts as a picture dictionary with useful words that are not included in Target Words
Each unit includes comprehension and vocabulary questions to enhance reading skills, topic-related question prompts to help students write about their own experiences, a thematically-related dialog to give students guided speaking practice, and note-taking and completion exercises for listening comprehension. The Reading Builder series carefully controls the progression of grammar, vocabulary, and passage length while maintaining engaging and thought-provoking reading material. Students will enjoy improving their fluency in English with Reading Builder.
Please note: The series is out of print and only available while stock lasts.
Features:
● Full-color illustrations and photographs
● Activities for reading, listening, speaking, and writing
● Diverse reading formats presented throughout
● Accompanying audio recording for listening activities
● Free downloadable supplemental material
Features:
- Clear, easy to understand definitions and examples
- Various activities to reinforce target vocabulary
- Progressive development of vocabulary across levels
- Original stories which utilize target words
- Useful color images that illustrate each target word
- Free downloadable supplemental audio recordings of target word lists and stories to aid in listening and pronunciation.
1. Each unit consists of 20 Target Words with phonetic signs, parts of speech, sample sentences, and illustrations to help students to understand the words better.
2. Target words in the stories are highlighted for learners to recall the meanings of the words while reading them.
3. The activities in these books are specially designed to make use of important learning conditions.
4. Appendices included in the first three books of the series present the most useful words in English as a picture dictionary format.
Composition Word List: 20 Target Words in each unit include parts of speech, definitions, and sample sentences
Exercise: Variety of questions including Target Words
Reading Passage: Original stories with 20 Target words included
Reading Comprehension: Supports the understanding of the stories
Appendix (Book1-3): Acts as a picture dictionary with useful words that are not included in Target Words
Note:
with answer keys + free mp3-download
EASY ORDER FORM
PRICES LISTED INCLUDE CONSUMPTION TAX