Tactics for the TOEIC Test® Listening & Reading Test
1st Edition • Latest Edition
Course
Tactics for the TOEIC Test® Listening & Reading Test
Course Tactics for the TOEIC Test® Listening & Reading Test
Media > Books > Non-Fiction > Education Books
226500
Now Available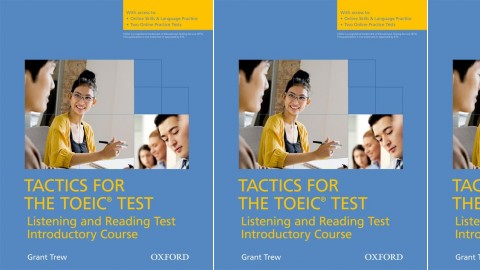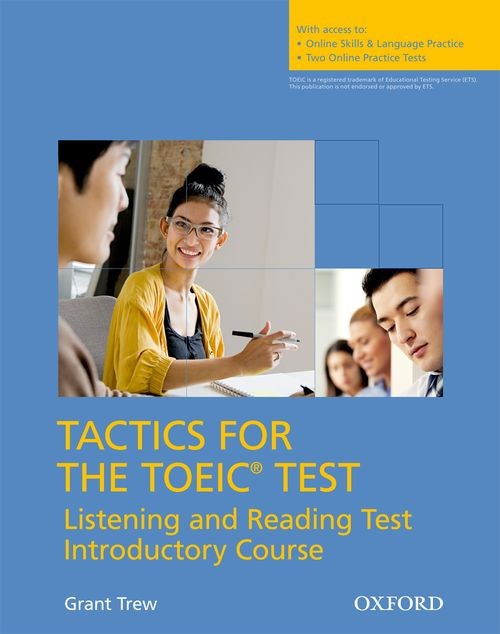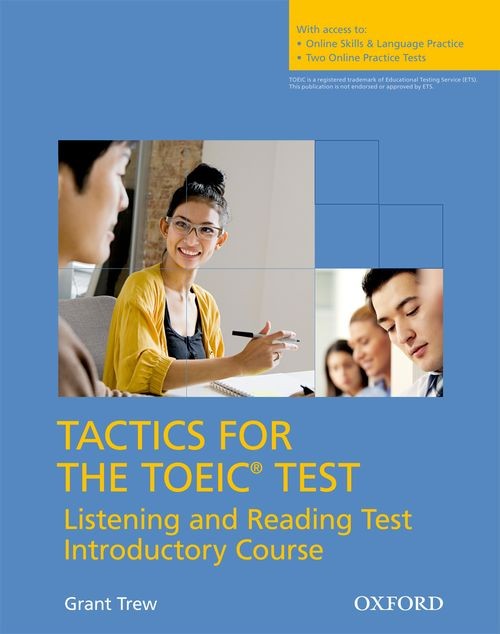 Essential tactics and practice to raise TOEIC® scores A blended print and digital course for lower-level learners with authentic TOEIC practice and exam preparation. This Introductory Course provides step-by-step support to help elementary learners improve their test scores. Tactics for the TOEIC® Test, Reading and Listening Test, Introductory Course is designed for learners below intermediate level, and aims to help students to develop the test-taking strategies and language skills that they will need to do well on the Listening and Reading test. It follows the tried-and-tested approach of Tactics for TOEIC Listening and Reading Test but aims to provide additional support for learners with a TOEIC score of less than 550–600. It does this by:

• Providing vocabulary building exercises in every unit

• Focusing on important grammar and language skills

• Developing essential test-taking strategies

• Including practice exercises that mirror the less challenging items on the TOEIC test

The course also provides practice items in the mini-tests and review tests that are at the same level of difficulty as the real TOEIC test. This means that students will get realistic practice for the test and be properly prepared for it.

The Pack contains:

• Student's Book with Online Skills and Language Practice

• Two complete Practice Tests

• Audio Script and Answer Key Booklet

• Audio CDs The Student's Book with Online Skills and language Practice is also available separately.

A short course combining integrated print and digital practice, for self-study or classroom use
Tried and tested strategies help students answer TOEIC test questions more effectively
Includes access to TOEIC-specific Online Skills and Language Practice with online dictionary and automatic marking on www.oxfordenglishtesting.com
Carefully graded language material in each unit gives maximum support to lower-level learners
Two complete practice tests are available online via the Student's Book and in print in the Pack
Listening activities feature a range of speakers (US, British, Canadian, and Australian) to prepare students for accents in the TOEIC test
Flexible approach and extra supported online practice to suit different classes and course lengths
Audio scripts and answer key with detailed explanations included in the Pack
Essential tactics and practice to raise TOEIC® scores A blended print and digital course for lower-level learners with authentic TOEIC practice and exam preparation. This Introductory Course provides step-by-step support to help elementary learners improve their test scores. Tactics for the TOEIC® Test, Reading and Listening Test, Introductory Course is designed for learners below intermediate level, and aims to help students to develop the test-taking strategies and language skills that they will need to do well on the Listening and Reading test. It follows the tried-and-tested approach of Tactics for TOEIC Listening and Reading Test but aims to provide additional support for learners with a TOEIC score of less than 550–600. It does this by:
• Providing vocabulary building exercises in every unit
• Focusing on important grammar and language skills
• Developing essential test-taking strategies
• Including practice exercises that mirror the less challenging items on the TOEIC test
The course also provides practice items in the mini-tests and review tests that are at the same level of difficulty as the real TOEIC test. This means that students will get realistic practice for the test and be properly prepared for it.
The Pack contains:
• Student's Book with Online Skills and Language Practice
• Two complete Practice Tests
• Audio Script and Answer Key Booklet
• Audio CDs The Student's Book with Online Skills and language Practice is also available separately.
Key Features
A short course combining integrated print and digital practice, for self-study or classroom use
Tried and tested strategies help students answer TOEIC test questions more effectively
Includes access to TOEIC-specific Online Skills and Language Practice with online dictionary and automatic marking on www.oxfordenglishtesting.com
Carefully graded language material in each unit gives maximum support to lower-level learners
Two complete practice tests are available online via the Student's Book and in print in the Pack
Listening activities feature a range of speakers (US, British, Canadian, and Australian) to prepare students for accents in the TOEIC test
Flexible approach and extra supported online practice to suit different classes and course lengths
Audio scripts and answer key with detailed explanations included in the Pack
EASY ORDER FORM
PRICES LISTED INCLUDE CONSUMPTION TAX