Very Easy Reading | Level 3
Student Book with Hybrid CD (CD-ROM and MP3 CD)
ISBN: 9781613525173
Student Book with Hybrid CD (CD-ROM and MP3 CD) (Level 3)
Very Easy Reading: 3rd Edition Student Book with Hybrid CD (CD-ROM and MP3 CD) (Level 3)
Media > Books > Non-Fiction > Education Books
Now Available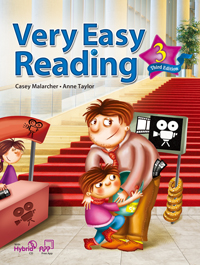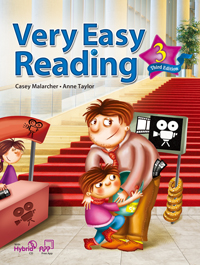 ISBN
9781613525173 (10-digit ISBN: 1613525176)
Very Easy Reading Third Edition is a four-level reading series adapted from Compass's original best-selling series, designed to assist young learners of English in improving their English reading comprehension. Each unit contains activities to consolidate students' literacy skills through reading comprehension, basic listening, speaking, and writing activities related to the topics of each unit. In addition, this new edition features fun chants for fluency and pronunciation practice. Most of the chants can be personalized, providing a relaxed environment for students to practice using new words from the unit, together with other words they may already know.

Pre-reading, speaking, and vocabulary activities
Fun chants to practice pronunciation and intonation
Comprehension and mind mapping activities
Repeated recycling of vocabulary
A mind map activity to support recall and visualization of the reading
Writing activities as wrap-up in each unit
Very Easy Reading Third Edition is a four-level reading series adapted from Compass's original best-selling series, designed to assist young learners of English in improving their English reading comprehension. Each unit contains activities to consolidate students' literacy skills through reading comprehension, basic listening, speaking, and writing activities related to the topics of each unit. In addition, this new edition features fun chants for fluency and pronunciation practice. Most of the chants can be personalized, providing a relaxed environment for students to practice using new words from the unit, together with other words they may already know.
Series Key Features
Pre-reading, speaking, and vocabulary activities
Fun chants to practice pronunciation and intonation
Comprehension and mind mapping activities
Repeated recycling of vocabulary
A mind map activity to support recall and visualization of the reading
Writing activities as wrap-up in each unit
EASY ORDER FORM
PRICES LISTED INCLUDE CONSUMPTION TAX
Price Before Tax:
¥2,100 ¥1,680 ∼ 20% OFF!