Ready, Set, EIGO! Card Game
1st Edition • Latest Edition
Resource
Ready, Set, EIGO! Card Game
Resource Ready, Set, EIGO! Card Game
Media > Books > Non-Fiction > Education Books
2325000
Now Available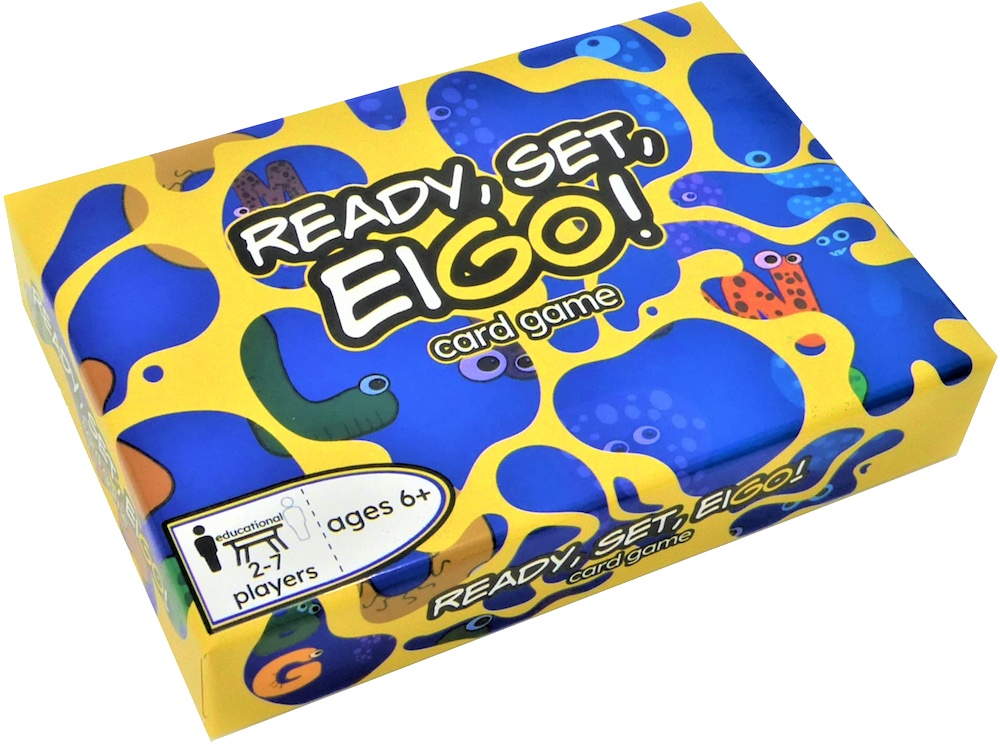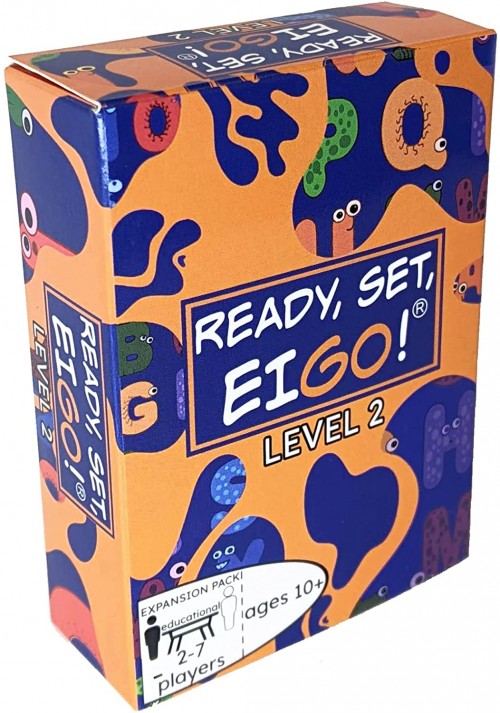 If you're looking for a quick and fun game to play with your family, friends, students, or classmates, then

Ready, Set, Eigo!

is a must-try! The rules are simple, the game is all about matching the picture cards in your hand to the appropriate description card after it is drawn.

Developed in an English teaching environment, this game is proven to help children, students, and even adults learn English. The game includes hundreds of useful words and sentences that encourage natural language acquisition simply by playing the game.

Of course, this game is intended for all ages and even native speakers of English will have a great time. Buy it for your family, friends, loved ones, teachers, or recommend it to be included in your school's educational resource material library.

We hope you will enjoy this game alongside the many others who do!

Matching game using English
Approximately 10 minutes per round
Instructions available in English and Japanese
Cards are the same size as regular card games, so they are easy to hold and shuffle
Can be enjoyed by the whole family
Contains 124 pictures of useful English words
Simple rules
Set of 62 illustration cards and 66 explanation cards
Designed by a native English teacher
If you're looking for a quick and fun game to play with your family, friends, students, or classmates, then
Ready, Set, Eigo!
is a must-try! The rules are simple, the game is all about matching the picture cards in your hand to the appropriate description card after it is drawn.
Developed in an English teaching environment, this game is proven to help children, students, and even adults learn English. The game includes hundreds of useful words and sentences that encourage natural language acquisition simply by playing the game.
Of course, this game is intended for all ages and even native speakers of English will have a great time. Buy it for your family, friends, loved ones, teachers, or recommend it to be included in your school's educational resource material library.
We hope you will enjoy this game alongside the many others who do!
Key Features
Matching game using English
Approximately 10 minutes per round
Instructions available in English and Japanese
Cards are the same size as regular card games, so they are easy to hold and shuffle
Can be enjoyed by the whole family
Contains 124 pictures of useful English words
Simple rules
Set of 62 illustration cards and 66 explanation cards
Designed by a native English teacher
EASY ORDER FORM
PRICES LISTED INCLUDE CONSUMPTION TAX