We can! | Level 2
Flash Cards
ISBN: 9780071281263
Flash Cards (Level 2)
We can! Flash Cards (Level 2)
Media > Books > Non-Fiction > Education Books
Now Available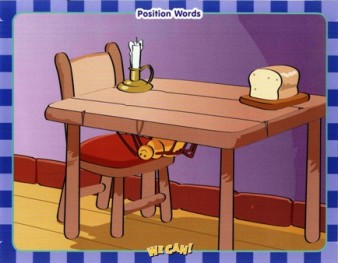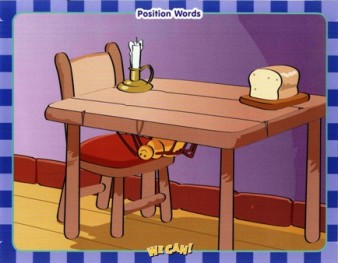 ISBN
9780071281263 (10-digit ISBN: 0071281266)
We Can! is a new, exciting, and unique goal-oriented seven-level series for elementary students by one of Asia's leaders in teaching English to children, Yoko Matsuka.

Each level (Level 1-6) contains 384 achievable and carefully designed goals. By the time students finish Level 6, they have the English ability equivalent to Eiken pre-Level 2 as well as Cambridge Young Learners English Test Movers level.

Levels 1-6 each have seven components. The Starter Level includes fun songs and simple conversations. It has been designed to stand alone, or be used as a picture dictionary supporting the vocabulary in Levels 1 and 2.

"How can students learn English in an environment where they don't need it? The answer is WE CAN! and there's no magic in it. As students clear the goals, one by one, they will naturally learn English." -- Yoko Matsuka

•••

We Can! by Yoko Matsuka of Matsuka Phonics Institute (MPI). Published by McGraw-Hill.

Easy to Evaluate: The 384 goals make progress easy to see for students, teachers, and parents.
English for Real Communication: Students use English in a real, practical way inside and outside the classroom.
Balanced Use of Phonics: Students learn good pronunciation and to read and write on their own.
Spiral Curriculum: Students constantly recycle and reuse previously learned language.
Rhythm and Pronunciation: Students master rhythm and pronunciation skills through songs, chants, movement, drama, and roleplay.
Expansion of Discourse: Students develop language competence beyond the sentence level with carefully designed, fun, experience-based activities and real interactions.

Flow/ Levels

Starter (SB,WB)

1 & 2 (SB,WB)

3 & 4 (SB,WB)

5 & 6 (SB,WB)

Age Group

Picture dictionary

1st Grade/2nd Grade/3rd Grade/4th Grade/5th Grade/6th Grade/Junior High

Where to study

Designed for study at home with parents.

Designed for study at private elementary schools and English language schools. (Workbooks are designed so that they can be studied independently / without supervision)

Linguistic knowledge: Students acquire the knowledge though fun songs and chants, dialogs, stories, etc.

Students listen to a lot of English to get used to it.

Ss repeat, sing, chant, act out to increase confidence.

Ss listen to and say a lot of English. Ss start reading and copying using rhythmical songs and chants.

Ss enjoy reading and writing. Ss learn how to use introduction, body and ending in talks, reading and writing.

Interaction: Students use the knowledge immediately through task-based activities

Talk Time Ss participate positively,

Fun Time Ss enjoy playing in English with their friends.

Challenge Time Ss act out, compete and play using English

Action Time Ss state their opinions. Ss make jokes to make conversation run smoothly.

Goals (Total 384 )

Students get motivated through fun activities

SB1 I Can … 1 - 64 SB2 I Can … 65 - 128

SB3 I Can … 129 - 192 SB4 I Can … 193- 256

SB5 I Can … 257 - 320 SB6 I Can … 321 - 384

Workbooks to reinforce the goals and to promote self study

Workbook 1-36 (similar to TPR)

Workbook 1 1-64 Workbook 2 65 - 128

Workbook 3 129 - 192 Workbook 4 193 - 256

Workbook 5 257 - 320 Workbook 6 321 - 384

Interactive website

For those who want to do it.

For those who want to do it.

For those who want to do it.

For those who want to do it.

Comparison with existing proficiency exams

STEP 5th level

STEP 5th level to 4th level

STEP 4th level to 3rd level Cambridge YLE Starter

STEP 3rd level to semi 2nd level Cambridge YLE Movers

* Cambridge YLE: Cambridge Young Learners English Test
We Can! is a new, exciting, and unique goal-oriented seven-level series for elementary students by one of Asia's leaders in teaching English to children, Yoko Matsuka.
Each level (Level 1-6) contains 384 achievable and carefully designed goals. By the time students finish Level 6, they have the English ability equivalent to Eiken pre-Level 2 as well as Cambridge Young Learners English Test Movers level.
Levels 1-6 each have seven components. The Starter Level includes fun songs and simple conversations. It has been designed to stand alone, or be used as a picture dictionary supporting the vocabulary in Levels 1 and 2.
"How can students learn English in an environment where they don't need it? The answer is WE CAN! and there's no magic in it. As students clear the goals, one by one, they will naturally learn English." -- Yoko Matsuka
•••
We Can! by Yoko Matsuka of Matsuka Phonics Institute (MPI). Published by McGraw-Hill.
Series Key Features
Easy to Evaluate: The 384 goals make progress easy to see for students, teachers, and parents.
English for Real Communication: Students use English in a real, practical way inside and outside the classroom.
Balanced Use of Phonics: Students learn good pronunciation and to read and write on their own.
Spiral Curriculum: Students constantly recycle and reuse previously learned language.
Rhythm and Pronunciation: Students master rhythm and pronunciation skills through songs, chants, movement, drama, and roleplay.
Expansion of Discourse: Students develop language competence beyond the sentence level with carefully designed, fun, experience-based activities and real interactions.
EASY ORDER FORM
PRICES LISTED INCLUDE CONSUMPTION TAX
Price Before Tax:
¥13,000 ¥10,400 ∼ 20% OFF!