My World
1st Edition • Latest Edition
Course
My World
Course My World
Media > Books > Non-Fiction > Education Books
2513000
Now Available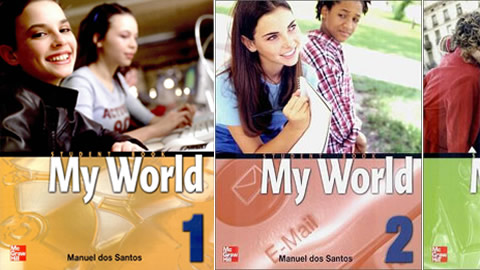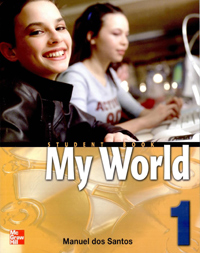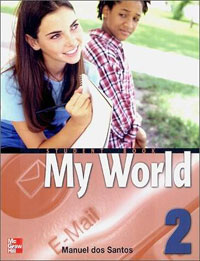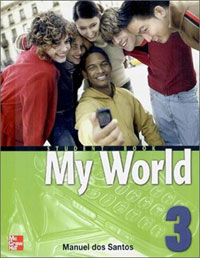 This exciting course from best-selling author Manuel dos Santos takes learners from beginner to intermediate level. My World integrates the day-to-day aspects of teenagers' lives with real-life English learning situations and models.

My World covers the four skills of reading, writing, listening, and speaking in a fun and meaningful way. Theme-based units that appeal to teenagers combine language input with skills work, while four review units recycle vocabulary and structures and present entertaining and catchy original and cover songs.

My World will stimulate students in the English classroom and at the same time provide practical solutions for teachers in a flexible format.

Attractive and eye-catching unit openers introduce new language in context
Student-based learning allows students to relate their own lives to practical, theme-based situations
User-friendly lesson design follows consistent format: New Language, Practice, Conversation, Listening, Grammar, Language in Context, Speaking, Writing, Project
Grammar is featured in easy-to-read charts and subsequently practiced orally and in written format
Review units that reinforce and recycle follow every three units
An international context provides opportunities for increased cross-cultural understanding, learning, and sharing
Culture Files open students' eyes to global diversity
Projects take learning one step further and contextualize it in students' real lives
Numerous opportunities for pair and group work
Cross-curricular material
Games and songs bring English to life and make students want to use it to communicate
ComponentsStudent Book with Audio CD
Workbook
Classroom Audio CDs
Teacher's Guide
CD-ROM
Online Learning Center (OLC)
Exam Pack
Poster Pack
EZ Test® Online
This exciting course from best-selling author Manuel dos Santos takes learners from beginner to intermediate level. My World integrates the day-to-day aspects of teenagers' lives with real-life English learning situations and models.
My World covers the four skills of reading, writing, listening, and speaking in a fun and meaningful way. Theme-based units that appeal to teenagers combine language input with skills work, while four review units recycle vocabulary and structures and present entertaining and catchy original and cover songs.
My World will stimulate students in the English classroom and at the same time provide practical solutions for teachers in a flexible format.
Key Features
Attractive and eye-catching unit openers introduce new language in context
Student-based learning allows students to relate their own lives to practical, theme-based situations
User-friendly lesson design follows consistent format: New Language, Practice, Conversation, Listening, Grammar, Language in Context, Speaking, Writing, Project
Grammar is featured in easy-to-read charts and subsequently practiced orally and in written format
Review units that reinforce and recycle follow every three units
An international context provides opportunities for increased cross-cultural understanding, learning, and sharing
Culture Files open students' eyes to global diversity
Projects take learning one step further and contextualize it in students' real lives
Numerous opportunities for pair and group work
Cross-curricular material
Games and songs bring English to life and make students want to use it to communicate
ComponentsStudent Book with Audio CD
Workbook
Classroom Audio CDs
Teacher's Guide
CD-ROM
Online Learning Center (OLC)
Exam Pack
Poster Pack
EZ Test® Online
EASY ORDER FORM
PRICES LISTED INCLUDE CONSUMPTION TAX