Oxford Reading Tree: TreeTops Fiction
1st Edition • Latest Edition
Reader
Oxford Reading Tree: TreeTops Fiction
Reader Oxford Reading Tree: TreeTops Fiction
Media > Books > Non-Fiction > Education Books
292000
Now Available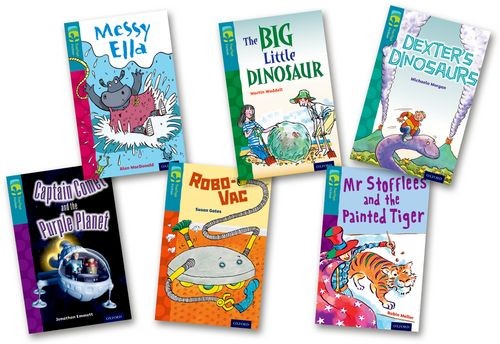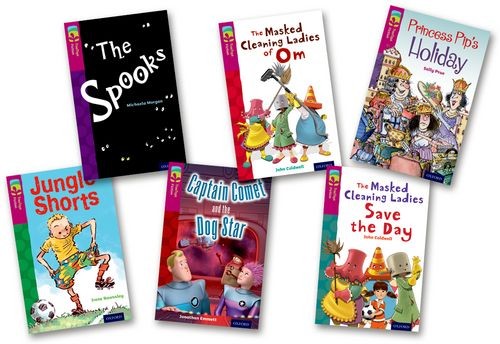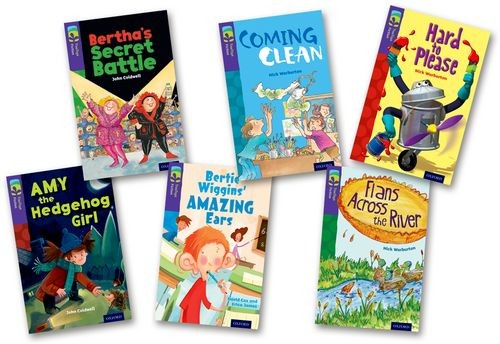 An inspiring collection of stories your junior pupils will relish.

This pack is part of a structured reading programme for juniors from Oxford Reading Tree. Stages 9-16 - provide them with stories they will love to read.

TreeTops Fiction are available in mixed packs of six different stories or class packs of 36 books.

Each pack comes with free teaching notes. Guided Reading and Comprehension Cards to support group reading and including speaking and listening and follow-up activities are also available.

Features

Tops for fiction, for authors and illustrators, for quality and for enjoyment
Tightly levelled allowing children to read books appropriate to their ability
Including stories full of humour with real boy appeal
With inside back cover notes for parents with practical suggestions to support reading at home
Providing free Teaching Notes to support individual and guided reading, speaking and listening, writing, and ICT work and links to other TreeTops titles
An inspiring collection of stories your junior pupils will relish.
This pack is part of a structured reading programme for juniors from Oxford Reading Tree. Stages 9-16 - provide them with stories they will love to read.
TreeTops Fiction are available in mixed packs of six different stories or class packs of 36 books.
Each pack comes with free teaching notes. Guided Reading and Comprehension Cards to support group reading and including speaking and listening and follow-up activities are also available.
Features
Tops for fiction, for authors and illustrators, for quality and for enjoyment
Tightly levelled allowing children to read books appropriate to their ability
Including stories full of humour with real boy appeal
With inside back cover notes for parents with practical suggestions to support reading at home
Providing free Teaching Notes to support individual and guided reading, speaking and listening, writing, and ICT work and links to other TreeTops titles
EASY ORDER FORM
PRICES LISTED INCLUDE CONSUMPTION TAX