Oxford Reading Tree: TreeTops Non-Fiction
1st Edition • Latest Edition
Reader
Oxford Reading Tree: TreeTops Non-Fiction
Reader Oxford Reading Tree: TreeTops Non-Fiction
Media > Books > Non-Fiction > Education Books
294000
Now Available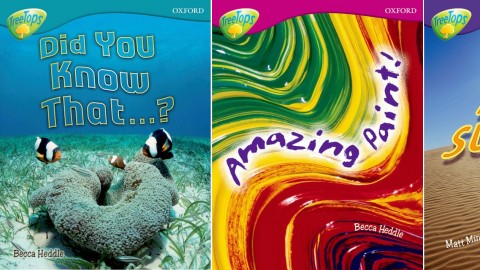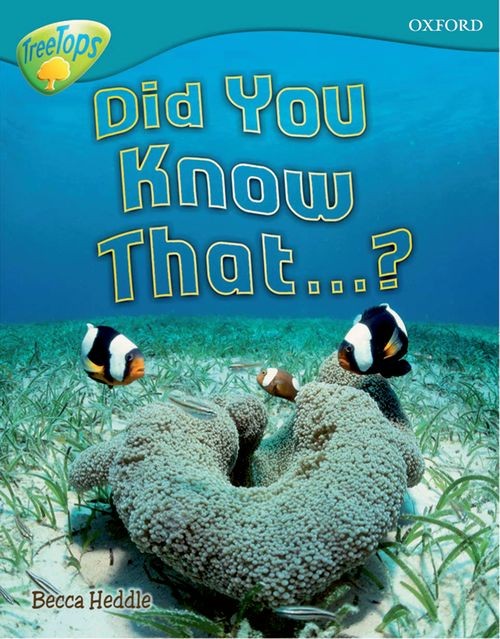 Intriguing and stimulating non-fiction to motivate your juniors.

TreeTops Non-Fiction are part of a structured reading programme for juniors from Oxford Reading Tree, Stages 9-16. The high-interest subject matter they cover will motivate all children to read - especially boys. They are ideal for guided reading.

Each pack contains 6 different books.

Features:

With stunning artwork and photography in a lively and modern design to bring these non-fiction books to life
Covering all the non-fiction text types needed to expand pupils' reading skills
Tightly levelled to match reading ability and equivalent Fiction stages in Treetops
Strong links with QCA and the Scottish Guidelines provide you with valuable cross-curricular links
Guided Reading/Comprehension Cards are available for every title and include speaking and listening and follow-up journal activities
Including inside back cover notes for parents
With Free Teaching Notes to support individual and guided reading, speaking and listening, writing, cross-curricular work and ICT
Intriguing and stimulating non-fiction to motivate your juniors.
TreeTops Non-Fiction are part of a structured reading programme for juniors from Oxford Reading Tree, Stages 9-16. The high-interest subject matter they cover will motivate all children to read - especially boys. They are ideal for guided reading.
Each pack contains 6 different books.
Features:
With stunning artwork and photography in a lively and modern design to bring these non-fiction books to life
Covering all the non-fiction text types needed to expand pupils' reading skills
Tightly levelled to match reading ability and equivalent Fiction stages in Treetops
Strong links with QCA and the Scottish Guidelines provide you with valuable cross-curricular links
Guided Reading/Comprehension Cards are available for every title and include speaking and listening and follow-up journal activities
Including inside back cover notes for parents
With Free Teaching Notes to support individual and guided reading, speaking and listening, writing, cross-curricular work and ICT
EASY ORDER FORM
PRICES LISTED INCLUDE CONSUMPTION TAX