My Next Reading
1st Edition • Latest Edition
Course
My Next Reading
Course My Next Reading
Media > Books > Non-Fiction > Education Books
3121000
Now Available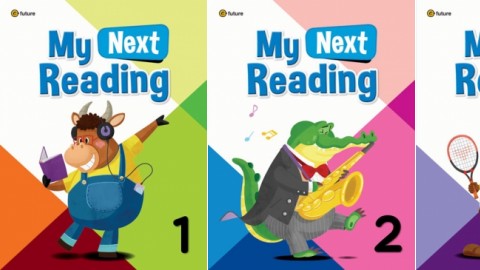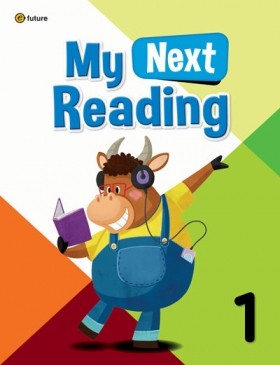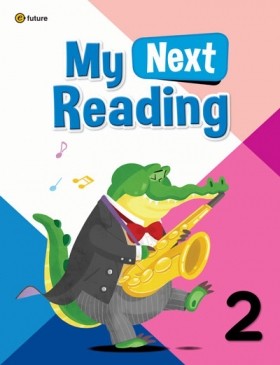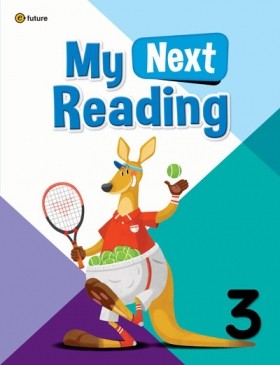 This new 3-part reading series consists of My First Reading, My Next Reading, and My Best Reading.
Each series expands and enhances the learners' vocabulary from beginner to academic. A variety of well-structured activities make reading fun and interesting. The learner progresses from being able to read with help to reading independently.
Includes a pull-out full color workbook in the back of each student book

My First Reading builds a strong foundation for young learners who are beginning to read through a three level reading series, using oral reading.
Cut-out flashcards at the back of each student book.

My Next Reading is a six-level reading series for young learners, using school subjects (Science, Social studies, Art, etc.) related topics for writing sentences and speaking with partners.

My Best Reading offers a six-level reading comprehension series that builds on school curriculum (Science, Social studies, Art, etc.) knowledge through fiction and non-fiction.

A reading comprehension series that complements My First Writing and My Next Writing, to balance students' reading and writing skills.
Based on well-balanced reading approach for early elementary students
Level-appropriate topics and vocabulary, plus school subject-related topics
Two types of audio for phrase and sentence reading passage
Interesting fictional and non-fictional stories with captivating illustrations and photos
Variety of reading activity types and extensive writing practice
Fun wrap up activities, story map and vocabulary review summary practice
Downloadable interactive speaking worksheets and topic-related speaking worksheets
This new 3-part reading series consists of My First Reading, My Next Reading, and My Best Reading.
Each series expands and enhances the learners' vocabulary from beginner to academic. A variety of well-structured activities make reading fun and interesting. The learner progresses from being able to read with help to reading independently.
Includes a pull-out full color workbook in the back of each student book
My First Reading builds a strong foundation for young learners who are beginning to read through a three level reading series, using oral reading.
Cut-out flashcards at the back of each student book.
My Next Reading is a six-level reading series for young learners, using school subjects (Science, Social studies, Art, etc.) related topics for writing sentences and speaking with partners.
My Best Reading offers a six-level reading comprehension series that builds on school curriculum (Science, Social studies, Art, etc.) knowledge through fiction and non-fiction.
Key Features
A reading comprehension series that complements My First Writing and My Next Writing, to balance students' reading and writing skills.
Based on well-balanced reading approach for early elementary students
Level-appropriate topics and vocabulary, plus school subject-related topics
Two types of audio for phrase and sentence reading passage
Interesting fictional and non-fictional stories with captivating illustrations and photos
Variety of reading activity types and extensive writing practice
Fun wrap up activities, story map and vocabulary review summary practice
Downloadable interactive speaking worksheets and topic-related speaking worksheets
EASY ORDER FORM
PRICES LISTED INCLUDE CONSUMPTION TAX