Headway Academic : IELTS Study
Skills Edition • Latest Edition
Course
Headway Academic Skills: IELTS Study Skills Edition
Course Headway Academic Skills: IELTS Study Skills Edition
Media > Books > Non-Fiction > Education Books
312200
Expect Delays of Up to 6 Weeks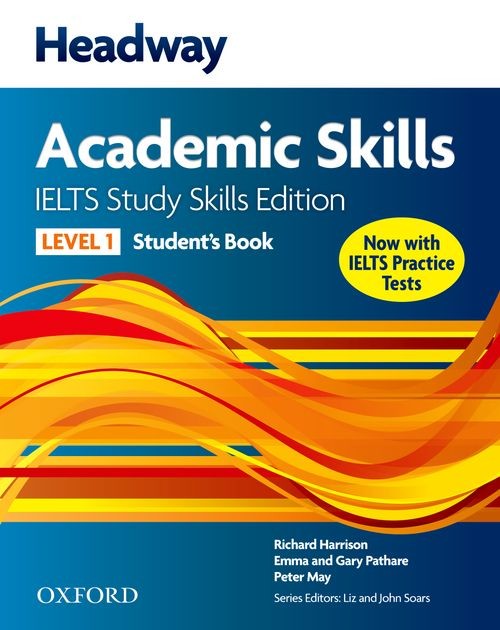 A course that teaches students in higher education the essential skills for academic success – now with IELTS preparation.

This IELTS Study Skills Edition of Headway Academic Skills is designed specifically for students who are planning to take the International English Language Testing System (IELTS) test, who are within an IELTS band of 3.0–4.5.

In addition to the complete Level 1 Reading & Writing and Listening & Speaking content from Headway Academic Skills, this edition contains two IELTS practice tests and gives access to additional online practice.

Develops skills required for success in the IELTS exam as well as broader tasks needed for academic study, such as note-taking and essay-writing
Contains two complete IELTS practice tests, with plenty of skill-building strategies for all areas of the test
Thought-provoking topics relevant to students in higher education
Includes strategies for undertaking research and dealing with unfamiliar academic vocabulary
A course that teaches students in higher education the essential skills for academic success – now with IELTS preparation.
This IELTS Study Skills Edition of Headway Academic Skills is designed specifically for students who are planning to take the International English Language Testing System (IELTS) test, who are within an IELTS band of 3.0–4.5.
In addition to the complete Level 1 Reading & Writing and Listening & Speaking content from Headway Academic Skills, this edition contains two IELTS practice tests and gives access to additional online practice.
Key Features
Develops skills required for success in the IELTS exam as well as broader tasks needed for academic study, such as note-taking and essay-writing
Contains two complete IELTS practice tests, with plenty of skill-building strategies for all areas of the test
Thought-provoking topics relevant to students in higher education
Includes strategies for undertaking research and dealing with unfamiliar academic vocabulary
EASY ORDER FORM
PRICES LISTED INCLUDE CONSUMPTION TAX