Oxford Essential Dictionary
2nd Edition • Old Edition
Dictionary
Oxford Essential Dictionary: 2nd Edition
Dictionary Oxford Essential Dictionary: 2nd Edition
Media > Books > Non-Fiction > Education Books
345000
Now Available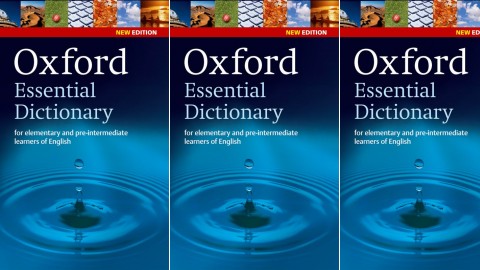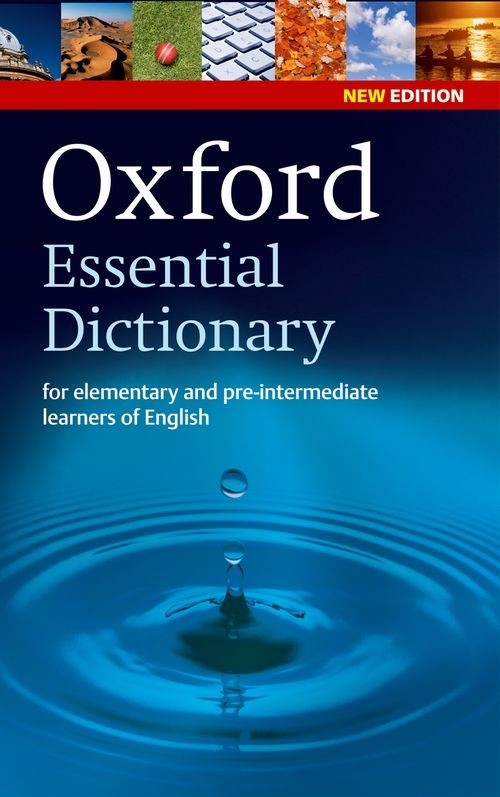 A new edition of the corpus-based dictionary with CD-ROM that builds essential vocabulary

Updated with new words, Oxford Essential Dictionary is a corpus-based dictionary of the essential vocabulary learners need at elementary to pre-intermediate level. Now with NEW iGuide on CD-ROM.

Oxford Essential Dictionary gives all the essential help and information elementary and pre-intermediate learners need.

Updated with 200 NEW words, Oxford Essential Dictionary includes over 24,000 words, phrases, and meanings.

2,000 of the most important words in English are marked as keywords, so students know which words to learn first.

Notes give extra help with grammar, pronunciation, and spelling.

The CD-ROM includes the full dictionary, Picture Dictionary, exam preparation (KET) exercises, language games, a Speaking Dictionary, and NEW iGuide, an interactive tutorial to help students explore dictionary entries.




200 new words
Over 24,000 words, phrases and meanings
13,000 examples help students use words correctly
NEW iGuide on CD-ROM, an interactive tool to help students explore dictionary entries
2,000 keywords, marked with a key symbol, show students the most important words to learn first
500 Notes on spelling, grammar, and pronunciation help students avoid mistakes
16-page colour Picture Dictionary, organized in useful lexical sets such as food and drink, animals, transport
Look-Listen-Watch CD-ROM with thousands of spoken words and examples, indexed Picture Dictionary
16-page Study section gives extra help on topics such as letter writing and talking about dates and numbers, with practice for international exams such as Cambridge English Key, Starters, Movers, and Flyers
A new edition of the corpus-based dictionary with CD-ROM that builds essential vocabulary
Updated with new words, Oxford Essential Dictionary is a corpus-based dictionary of the essential vocabulary learners need at elementary to pre-intermediate level. Now with NEW iGuide on CD-ROM.
Oxford Essential Dictionary gives all the essential help and information elementary and pre-intermediate learners need.
Updated with 200 NEW words, Oxford Essential Dictionary includes over 24,000 words, phrases, and meanings.
2,000 of the most important words in English are marked as keywords, so students know which words to learn first.
Notes give extra help with grammar, pronunciation, and spelling.
The CD-ROM includes the full dictionary, Picture Dictionary, exam preparation (KET) exercises, language games, a Speaking Dictionary, and NEW iGuide, an interactive tutorial to help students explore dictionary entries.
Key Features
200 new words
Over 24,000 words, phrases and meanings
13,000 examples help students use words correctly
NEW iGuide on CD-ROM, an interactive tool to help students explore dictionary entries
2,000 keywords, marked with a key symbol, show students the most important words to learn first
500 Notes on spelling, grammar, and pronunciation help students avoid mistakes
16-page colour Picture Dictionary, organized in useful lexical sets such as food and drink, animals, transport
Look-Listen-Watch CD-ROM with thousands of spoken words and examples, indexed Picture Dictionary
16-page Study section gives extra help on topics such as letter writing and talking about dates and numbers, with practice for international exams such as Cambridge English Key, Starters, Movers, and Flyers
EASY ORDER FORM
PRICES LISTED INCLUDE CONSUMPTION TAX