In Company 3.0 ESP
1st Edition • Latest Edition
Course
In Company 3.0 ESP
Course In Company 3.0 ESP
Media > Books > Non-Fiction > Education Books
3517000
Now Available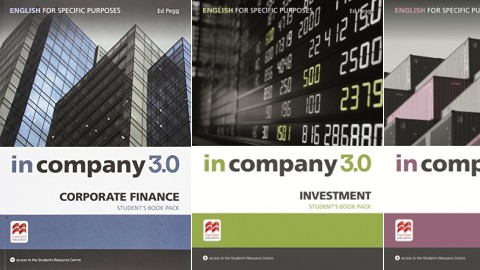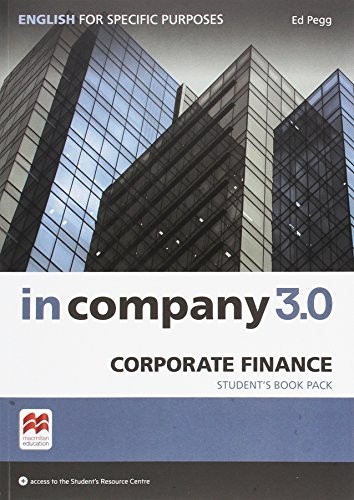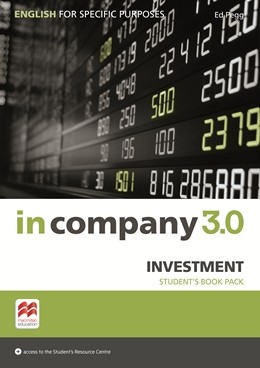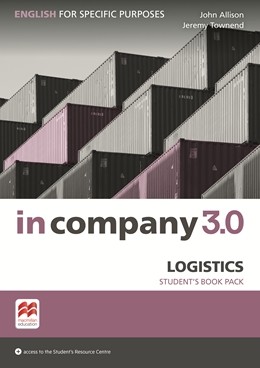 In Company 3.0 ESP titles can be used by business professionals working in their job-related roles at different levels of seniority. The course uses the same communicative and people-skills focus as In Company 3.0, and can be used flexibly. It comes with a print Student's Book and access to an online Student's Resource Centre.
These new titles incorporate the highly popular, tried-andtested communicative approach of the In Company series along with the functional language and vocabulary that students need.
The process-oriented syllabus is based around key tasks learners need to accomplish at work, as well as skills-based work to build confidence.
The modules can be used flexibly: in conjunction with In Company 3.0, with other titles, or alone as a short course.
In Company 3.0 ESP Packs cover these areas:

• Sales 
• Supply Chain Management 
• Corporate Finance 
• Investment 
• Logistics

Tailored, relevant content for a range of job specialisations
Short modules, with manageable units, ideal for short courses, for use with In Company 3.0 or other business courses
Extensive opportunities for personalisation, through discussion and framework activities
Checklists with demonstrable learning outcomes to measure learning at a glance
Authentic video content, providing interviews with real business professionals
Downloadable audio and video, which can be accessed at any time
In Company 3.0 ESP titles can be used by business professionals working in their job-related roles at different levels of seniority. The course uses the same communicative and people-skills focus as In Company 3.0, and can be used flexibly. It comes with a print Student's Book and access to an online Student's Resource Centre.
These new titles incorporate the highly popular, tried-andtested communicative approach of the In Company series along with the functional language and vocabulary that students need.
The process-oriented syllabus is based around key tasks learners need to accomplish at work, as well as skills-based work to build confidence.
The modules can be used flexibly: in conjunction with In Company 3.0, with other titles, or alone as a short course.
In Company 3.0 ESP Packs cover these areas:
• Sales 
• Supply Chain Management 
• Corporate Finance 
• Investment 
• Logistics
Key Features
Tailored, relevant content for a range of job specialisations
Short modules, with manageable units, ideal for short courses, for use with In Company 3.0 or other business courses
Extensive opportunities for personalisation, through discussion and framework activities
Checklists with demonstrable learning outcomes to measure learning at a glance
Authentic video content, providing interviews with real business professionals
Downloadable audio and video, which can be accessed at any time
EASY ORDER FORM
PRICES LISTED INCLUDE CONSUMPTION TAX