Listen First Updated Version
1st Edition • Latest Edition
Course
Listen First Updated Version
Course Listen First Updated Version
Media > Books > Non-Fiction > Education Books
364000
Now Available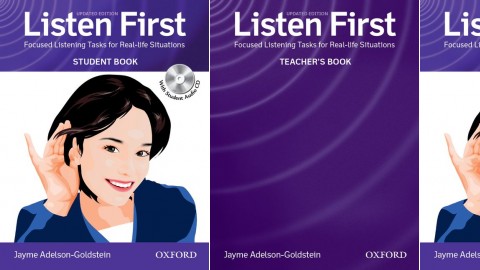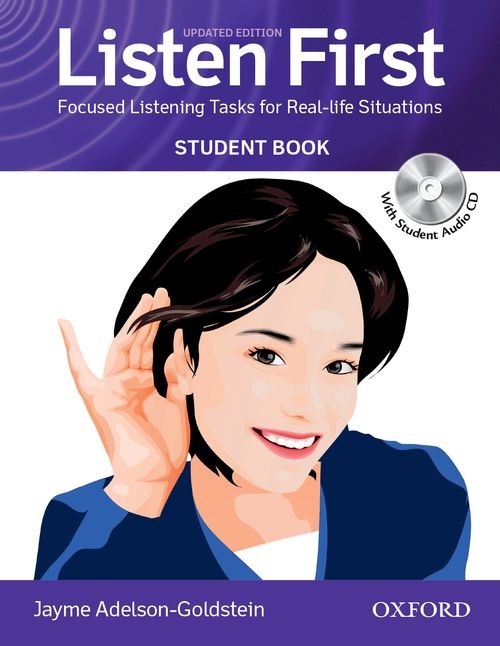 Listen First Updated Edition is a beginner level listening course that provides focused listening practice for students with little or no previous knowledge of English.

*Simple design makes students with no previous knowledge in English feel comfortable.
*Task-based exercises help students increase vocabulary and make them confident.
*Each unit consists of five sections and students can progress from basics to application smoothly.

This updated edition of Listen First features a fresh new design and even more listening practice.

Exposes students to simple, everyday language that has immediate, practical value outside of the classroom
Task-based exercises and illustrations help students build essential vocabulary to demonstrate comprehension
Short dialogues use natural speech patterns, requiring students to engage in selective listening and common clarification strategies
Student Audio CD attached to the back of the Student Book provides students with warm-up and review listening practice
Updated page design allows teachers and students to navigate the book more easily
Listen First Updated Edition is a beginner level listening course that provides focused listening practice for students with little or no previous knowledge of English.
*Simple design makes students with no previous knowledge in English feel comfortable.
*Task-based exercises help students increase vocabulary and make them confident.
*Each unit consists of five sections and students can progress from basics to application smoothly.
This updated edition of Listen First features a fresh new design and even more listening practice.
Key Features
Exposes students to simple, everyday language that has immediate, practical value outside of the classroom
Task-based exercises and illustrations help students build essential vocabulary to demonstrate comprehension
Short dialogues use natural speech patterns, requiring students to engage in selective listening and common clarification strategies
Student Audio CD attached to the back of the Student Book provides students with warm-up and review listening practice
Updated page design allows teachers and students to navigate the book more easily
EASY ORDER FORM
PRICES LISTED INCLUDE CONSUMPTION TAX