American English File
2nd Edition • Old Edition
Course
American English File: 2nd Edition
Course American English File: 2nd Edition
Media > Books > Non-Fiction > Education Books
368000
Now Available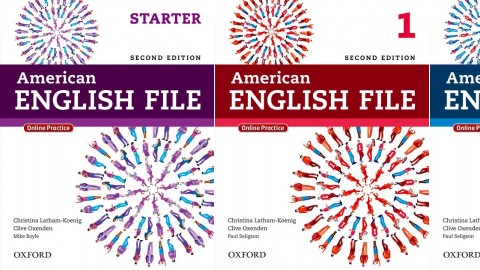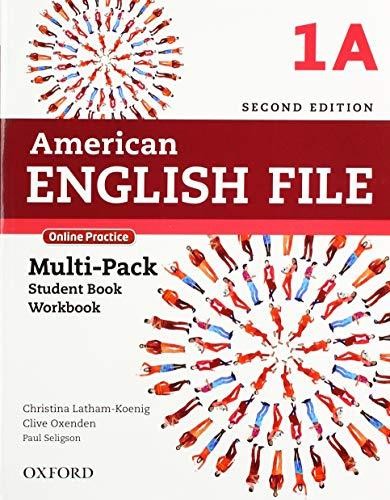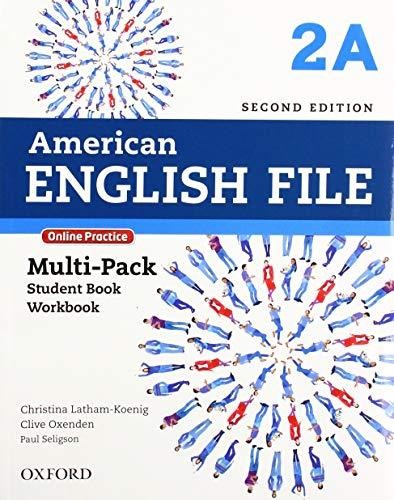 American English File Second Edition retains the popular methodology developed by world-renowned authors Christina Latham-Koenig and Clive Oxenden: language + motivation = opportunity. With grammar, vocabulary, and pronunciation practice in every lesson, students are equipped with a solid foundation for successful speaking.

And a new array of digital resources provides even more choice and flexibility. Students can learn in the classroom or on the move with Online Practice, iChecker, the Pronunciation App, and more.

With a wide range of exciting new digital material, including all new documentaries, this new edition is still the number one course to get your students talking.


Advanced level completes comprehensive six-level curriculum
75% brand new content motivates students with fresh topics
Engaging videos develop communication skills through real-life examples and scenarios
Twelve-unit structure for easier classroom management
Grammar, Vocabulary and Pronunciation in each lesson
iChecker contains Progress Checks and Workbook audio material to develop learner independence and self-assessment
Pronunciation app with interactive sounds chart and pronunciation games
Testing Program CD-ROM provides a complete range of tests
American English File Second Edition retains the popular methodology developed by world-renowned authors Christina Latham-Koenig and Clive Oxenden: language + motivation = opportunity. With grammar, vocabulary, and pronunciation practice in every lesson, students are equipped with a solid foundation for successful speaking.
And a new array of digital resources provides even more choice and flexibility. Students can learn in the classroom or on the move with Online Practice, iChecker, the Pronunciation App, and more.
With a wide range of exciting new digital material, including all new documentaries, this new edition is still the number one course to get your students talking.
Key Features
Advanced level completes comprehensive six-level curriculum
75% brand new content motivates students with fresh topics
Engaging videos develop communication skills through real-life examples and scenarios
Twelve-unit structure for easier classroom management
Grammar, Vocabulary and Pronunciation in each lesson
iChecker contains Progress Checks and Workbook audio material to develop learner independence and self-assessment
Pronunciation app with interactive sounds chart and pronunciation games
Testing Program CD-ROM provides a complete range of tests
EASY ORDER FORM
PRICES LISTED INCLUDE CONSUMPTION TAX