New English Upgrade | Level 1
Student Book
ISBN: 9780230020450
Student Book (Level 1)
New English Upgrade Student Book (Level 1)
Media > Books > Non-Fiction > Education Books
Now Available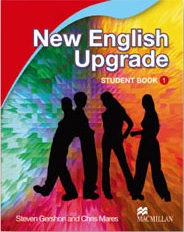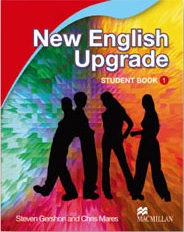 ISBN
9780230020450 (10-digit ISBN: 0230020453)
New English Upgrade is specially designed for adults and young adult learners of English in Japan, taking them from beginner level to intermediate level in three easy stages. Developed through years of classroom research and testing, New English Upgrade builds on the success of the original course.

◆ a functional syllabus, backed by grammar that gets students talking and gets results

◆ 60-90 minute lesson options for maximum class flexibility

◆ unique "Conversation Tool" activities which focus on natural everyday expressions to build confidence and natural-sounding conversation

◆ teacher's Resource Book with masses of photocopiable activities and the useful and innovative Test Generator on CD-ROM
New English Upgrade is specially designed for adults and young adult learners of English in Japan, taking them from beginner level to intermediate level in three easy stages. Developed through years of classroom research and testing, New English Upgrade builds on the success of the original course.
◆ a functional syllabus, backed by grammar that gets students talking and gets results
◆ 60-90 minute lesson options for maximum class flexibility
◆ unique "Conversation Tool" activities which focus on natural everyday expressions to build confidence and natural-sounding conversation
◆ teacher's Resource Book with masses of photocopiable activities and the useful and innovative Test Generator on CD-ROM
EASY ORDER FORM
PRICES LISTED INCLUDE CONSUMPTION TAX
Price Before Tax:
¥2,840 ¥2,272 ∼ 20% OFF!