Oxford Discover
1st Edition • Old Edition
Course
Oxford Discover
Course Oxford Discover
Media > Books > Non-Fiction > Education Books
375000
Now Available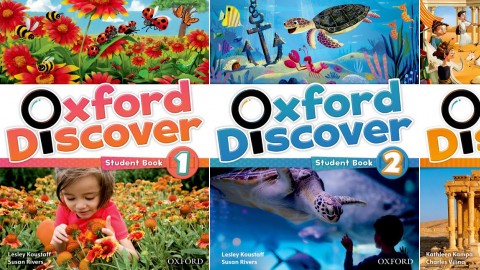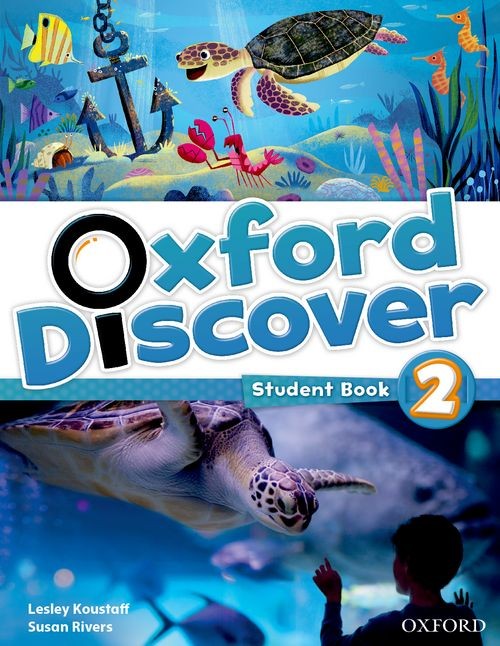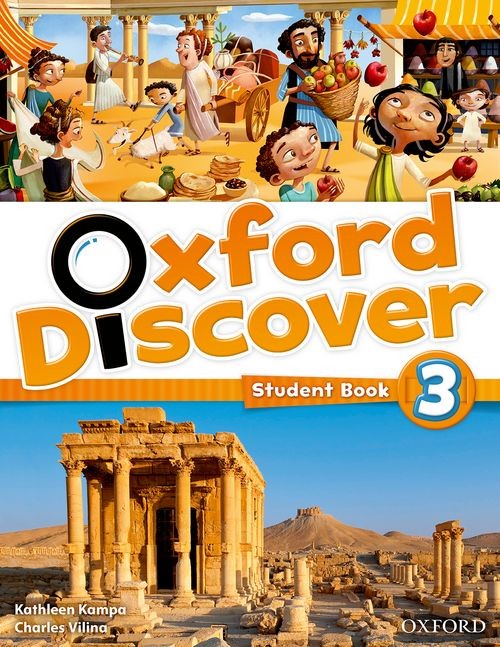 Oxford Discover: Creating Young Thinkers with Great Futures!

How do you motivate your students to learn and think in English?

Would you like your students to be more involved in class? Oxford Discover uses inquiry-based learning to tap into students' natural curiosity. This approach enables them to ask their own questions, find their own answers and explore the world around them.

How are seasons different?
Why do we need plants?
What do different cultures give to the world?

Every pair of units starts with a Big Question like these. Each one is linked to a school subject – social studies, art, science, math, or music.

A big picture and video introduce the topic and the Big Question. Students then answer supporting questions that encourage them to think about the topic and the Big Question more deeply. Next, a Big Question Chart asks students to assess what they know and what they want to know.

As students continue, they discover many answers to the Big Question. They read authentic fiction and nonfiction texts that offer different views on the topic. Summative projects let students gather together what they have learned and present it in a creative way. Finally, students write what they have learned on the Big Question Chart.

A controlled vocabulary and grammar syllabus gives students the language support they need to explore and discuss each topic and Big Question. Oxford Discover builds strong communication skills as students listen, speak, read, and write throughout each unit.

All the way through, students develop the important skills of critical thinking, creativity, and collaboration throughout each unit, preparing them for the demands of the 21st century.

Oxford Discover gives teachers the tools they need to create young thinkers with great futures.

•••

Oxford Discover by Lesley Koustaff, Susan Rivers et al. Published by Oxford University Press.

Unique methodology which combines a native speaker approach of inquiry-based learning with a controlled grammar and skills syllabus
Big Questions linked to school subjects form the basis of every unit
Authentic fiction and non-fiction texts on every topic provide different views on the Big Question
Video clips provide an introduction to each Big Question, helping students activate prior knowledge
Teaching tools such as the Big Question Chart support students in the development of critical thinking skills
Online practice links the class to the home
Oxford Discover Grammar, and Oxford Discover Writing and Spelling provide additional practice opportunities
Cambridge Young Learners English Test linked vocabulary syllabus
Cambridge ESOL style activities
Oxford Discover: Creating Young Thinkers with Great Futures!
How do you motivate your students to learn and think in English?
Would you like your students to be more involved in class? Oxford Discover uses inquiry-based learning to tap into students' natural curiosity. This approach enables them to ask their own questions, find their own answers and explore the world around them.
How are seasons different?
Why do we need plants?
What do different cultures give to the world?
Every pair of units starts with a Big Question like these. Each one is linked to a school subject – social studies, art, science, math, or music.
A big picture and video introduce the topic and the Big Question. Students then answer supporting questions that encourage them to think about the topic and the Big Question more deeply. Next, a Big Question Chart asks students to assess what they know and what they want to know.
As students continue, they discover many answers to the Big Question. They read authentic fiction and nonfiction texts that offer different views on the topic. Summative projects let students gather together what they have learned and present it in a creative way. Finally, students write what they have learned on the Big Question Chart.
A controlled vocabulary and grammar syllabus gives students the language support they need to explore and discuss each topic and Big Question. Oxford Discover builds strong communication skills as students listen, speak, read, and write throughout each unit.
All the way through, students develop the important skills of critical thinking, creativity, and collaboration throughout each unit, preparing them for the demands of the 21st century.
Oxford Discover gives teachers the tools they need to create young thinkers with great futures.
•••
Oxford Discover by Lesley Koustaff, Susan Rivers et al. Published by Oxford University Press.
Key Features
Unique methodology which combines a native speaker approach of inquiry-based learning with a controlled grammar and skills syllabus
Big Questions linked to school subjects form the basis of every unit
Authentic fiction and non-fiction texts on every topic provide different views on the Big Question
Video clips provide an introduction to each Big Question, helping students activate prior knowledge
Teaching tools such as the Big Question Chart support students in the development of critical thinking skills
Online practice links the class to the home
Oxford Discover Grammar, and Oxford Discover Writing and Spelling provide additional practice opportunities
Cambridge Young Learners English Test linked vocabulary syllabus
Cambridge ESOL style activities
EASY ORDER FORM
PRICES LISTED INCLUDE CONSUMPTION TAX