Oxford Read and Imagine - Level 1 (300 Headwords)
1st Edition • Latest Edition
Reader
Oxford Read and Imagine - Level 1 (300 Headwords)
Reader Oxford Read and Imagine - Level 1 (300 Headwords)
Media > Books > Non-Fiction > Education Books
380300
Now Available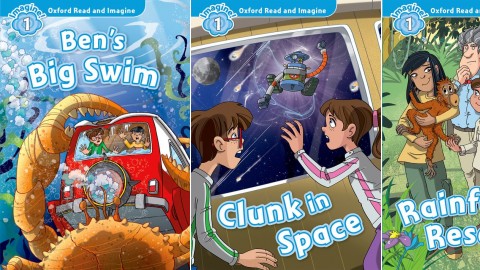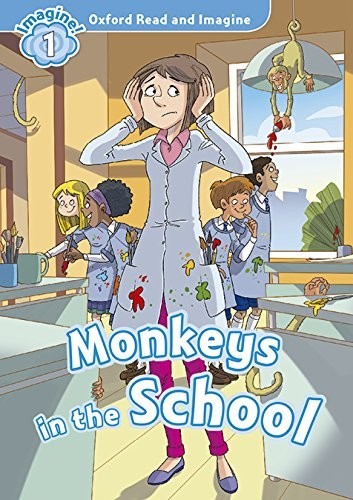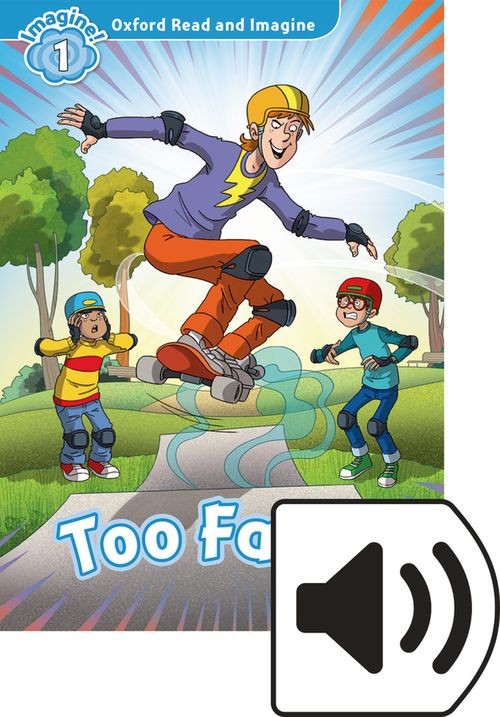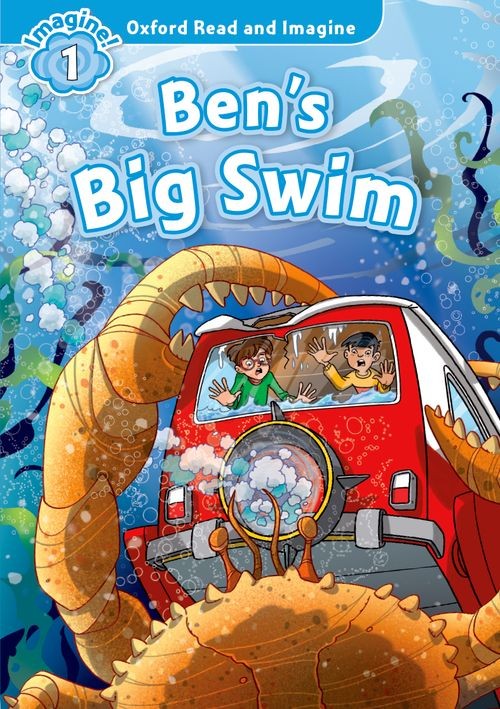 Oxford Read and Imagine invites young readers into an exciting world of great stories!

Follow Rosie, Ben, Grandpa and his robot Clunk on their adventures in Grandpa's fantastic van. This series provides a motivating way to increase contact time with English, both in and out of class Watch your students grow up with Rosie and Ben as they enjoy reading at the right level.

The language is carefully graded so the Readers are easy to use alongside any coursebook or for reading alone. A powerful partnership with the non-fiction series Oxford Read and Discover means students can explore the same topic through fact and fiction. Read an adventure set in Africa's Serengeti, Can You see Lions? and then find out more about how animals use camouflage in Oxford Read and Discover Camouflage.

Learners can complete activities whilst reading or after reading, some with supporting activities for the Cambridge Young Learner Test. Picture dictionaries and glossaries help with unknown words along the way.

Oxford Read and Imagine graded readers are at eight levels (Starter, Beginner, and Levels 1 to 6) for students from age 4 and older. They offer great stories to read and enjoy. Activities provide Cambridge Young Learner Exams preparation.

At Levels 1 to 6, every storybook reader links to an Oxford Read and Discover non-fiction reader.

Audio in a choice of American and British English is available for every reader.
At Levels Starter and Beginner, audio is free to download.
At Levels 1 to 6, audio is available in CD packs for every reader.

9-level fiction series that grows up with the young learners
First three levels are for pre-school
Exciting stories – follow Rosie, Ben, and Grandpa on their adventures
Stories at Levels 1 to 6 link to non-fiction Oxford Read and Discover Readers
In-book activities include Cambridge Young Learners Exams preparation and KET and PET at levels 5 and 6
Audio in both American or British English
Free audio for Early Starter, Starter, and Beginner levels
Selected print-readers are also available as interactive e-books with animated stories, pop-up vocabulary support, and games
Online Teacher's Handbook with Photocopiable Worksheets and Answer Keys
Oxford Read and Imagine invites young readers into an exciting world of great stories!
Follow Rosie, Ben, Grandpa and his robot Clunk on their adventures in Grandpa's fantastic van. This series provides a motivating way to increase contact time with English, both in and out of class Watch your students grow up with Rosie and Ben as they enjoy reading at the right level.
The language is carefully graded so the Readers are easy to use alongside any coursebook or for reading alone. A powerful partnership with the non-fiction series Oxford Read and Discover means students can explore the same topic through fact and fiction. Read an adventure set in Africa's Serengeti, Can You see Lions? and then find out more about how animals use camouflage in Oxford Read and Discover Camouflage.
Learners can complete activities whilst reading or after reading, some with supporting activities for the Cambridge Young Learner Test. Picture dictionaries and glossaries help with unknown words along the way.
Oxford Read and Imagine graded readers are at eight levels (Starter, Beginner, and Levels 1 to 6) for students from age 4 and older. They offer great stories to read and enjoy. Activities provide Cambridge Young Learner Exams preparation.
At Levels 1 to 6, every storybook reader links to an Oxford Read and Discover non-fiction reader.
Audio in a choice of American and British English is available for every reader.
At Levels Starter and Beginner, audio is free to download.
At Levels 1 to 6, audio is available in CD packs for every reader.
Key Features
9-level fiction series that grows up with the young learners
First three levels are for pre-school
Exciting stories – follow Rosie, Ben, and Grandpa on their adventures
Stories at Levels 1 to 6 link to non-fiction Oxford Read and Discover Readers
In-book activities include Cambridge Young Learners Exams preparation and KET and PET at levels 5 and 6
Audio in both American or British English
Free audio for Early Starter, Starter, and Beginner levels
Selected print-readers are also available as interactive e-books with animated stories, pop-up vocabulary support, and games
Online Teacher's Handbook with Photocopiable Worksheets and Answer Keys
EASY ORDER FORM
PRICES LISTED INCLUDE CONSUMPTION TAX