NorthStar Listening and Speaking | 1 (4th Edition)
Student Reader+ with Mobile App & Resources Access Card
ISBN: 9780136568643
Student Reader+ with Mobile App & Resources Access Card (1 (4th Edition))
NorthStar Listening and Speaking (4th Edition) Student Reader+ with Mobile App & Resources Access Card (1 (4th Edition))
メディア > 書籍 > ノンフィクション > 言語学習書
Now Available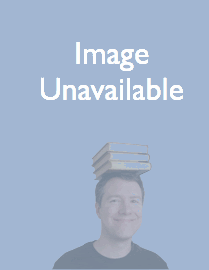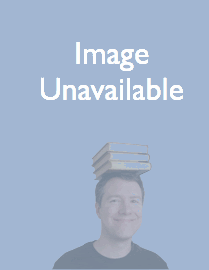 ISBN
9780136568643 (旧規格ISBN: 0136568645)
NorthStar は、批判的思考力とアカデミックスキルを語学習得に組み込んだ、アメリカ英語の統合 スキルコースです。現実的で興味深いコンテンツ を通じて、生徒の関心を引きます。Listening & Speaking 版とReading & Writing版があり、海外の短大や大学での学習に備えるために設計されています。

New and updated content with a new theme keeps students motivated.
The new design and imagery bring the activities to life.
Learning outcomes are created using the Global Scale of English (GSE) so students can track their progress more easily.
Every unit offers note-taking practice and writing skill development.
Scaffolded critical thinking activities are clearly marked to help students develop their
academic skills.
Academic Word List words are highlighted to help students identify essential vocabulary.
New and updated activities in MyEnglishLab provide additional practice online.
ExamView Test Generator allows teachers to customize assessments.
Students can complete activities, listen to audio, and watch video on the go with the Pearson Practice English App.

が全レベル に1ユニットずつ追加

新しく加わったスキル:

ノートの取り方 - 毎ユニットで明示的に教えます
プレゼンスキル - Listening & Speaking でプレゼンテーションスキルを学習、最後の4課題でプレゼンを扱っています

目的を明示: 一目で目的がわかるよう、批判的思考力は虫めがねアイコン、スキル実践セクションは Apply アイコンを付加
Pearson Practice English アプリで、追加の文法・語彙の練習問題、Student Book の音声とビデオにアクセス
Assessment Suite に ExamView を追加

* Level 5には改訂版がございませんので、旧版をご利用ください。
NorthStar は、批判的思考力とアカデミックスキルを語学習得に組み込んだ、アメリカ英語の統合 スキルコースです。現実的で興味深いコンテンツ を通じて、生徒の関心を引きます。Listening & Speaking 版とReading & Writing版があり、海外の短大や大学での学習に備えるために設計されています。
シリーズの特徴
New and updated content with a new theme keeps students motivated.
The new design and imagery bring the activities to life.
Learning outcomes are created using the Global Scale of English (GSE) so students can track their progress more easily.
Every unit offers note-taking practice and writing skill development.
Scaffolded critical thinking activities are clearly marked to help students develop their
academic skills.
Academic Word List words are highlighted to help students identify essential vocabulary.
New and updated activities in MyEnglishLab provide additional practice online.
ExamView Test Generator allows teachers to customize assessments.
Students can complete activities, listen to audio, and watch video on the go with the Pearson Practice English App.
EASY ORDER FORM
表示価格が税込価格
価格(税抜):
3,600 円 2,880 円 ∼ 20% OFF!