Big Bugs
1st Edition • Latest Edition
Course
Big Bugs
Course Big Bugs
Media > Books > Non-Fiction > Education Books
4200500
Now Available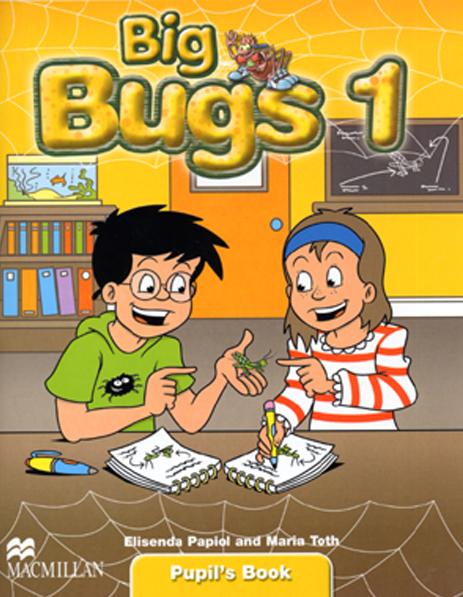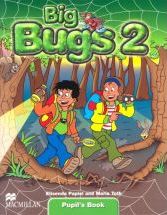 A beautifully illustrated and lively four-level story-based course

Big Bugs is a four-level story-based course for primary children (ages 9-12).

Big Bugs 1 and 2 provide continuity and progression by recycling and developing language learnt at the early stages of primary. There are eight story-based units with extra materials for key festivals in the year. These fascinating stories help to contextualize new language and provide opportunities for the children to communicate in English.

Big Bugs 3 and 4 take a more mature approach to learning with the adventures of the pop group The Bugs Band. Children discover the real world through cross-curricular related activities and more attention is paid to language and grammar specifically. In addition, there is a communicative syllabus with an integrated and balanced approach to all four skills.

Eight story-based units
Three double-page revision games
A double page of stickers, a picture dictionary, cut-outs and mini-books in the Activity Book
Unit tests (one per unit) and three Progress Tests
72 full-colour Story Cards illustrating key vocabulary
64 full-colour Flashcards to present or review new vocabulary
64 Word Cards showing key vocabulary
A beautifully illustrated and lively four-level story-based course
Big Bugs is a four-level story-based course for primary children (ages 9-12).
Big Bugs 1 and 2 provide continuity and progression by recycling and developing language learnt at the early stages of primary. There are eight story-based units with extra materials for key festivals in the year. These fascinating stories help to contextualize new language and provide opportunities for the children to communicate in English.
Big Bugs 3 and 4 take a more mature approach to learning with the adventures of the pop group The Bugs Band. Children discover the real world through cross-curricular related activities and more attention is paid to language and grammar specifically. In addition, there is a communicative syllabus with an integrated and balanced approach to all four skills.
Key Features
Eight story-based units
Three double-page revision games
A double page of stickers, a picture dictionary, cut-outs and mini-books in the Activity Book
Unit tests (one per unit) and three Progress Tests
72 full-colour Story Cards illustrating key vocabulary
64 full-colour Flashcards to present or review new vocabulary
64 Word Cards showing key vocabulary
EASY ORDER FORM
PRICES LISTED INCLUDE CONSUMPTION TAX