Q: Skills for Success: - Listening and Speaking
3rd Edition • Latest Edition
Course
Q: Skills for Success: 3rd Edition - Listening and Speaking
Course Q: Skills for Success: 3rd Edition - Listening and Speaking
Media > Books > Non-Fiction > Education Books
439000
Now Available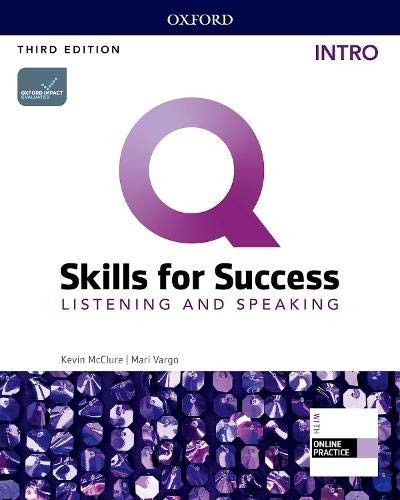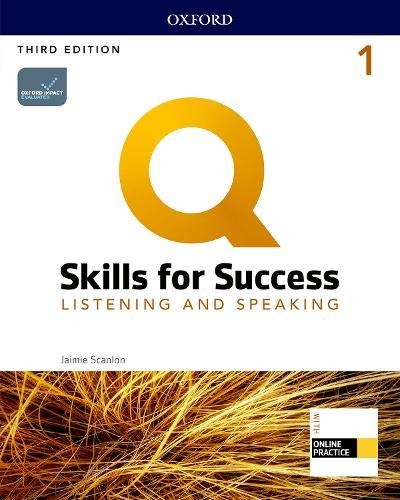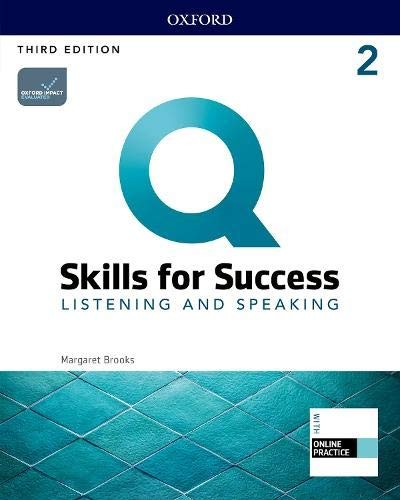 Q: Skills for Success

is renowned for helping students to achieve academic success in English.

The Third Edition helps students to develop the techniques and critical thinking skills they need for academic study with new Critical Thinking Strategies, updated texts and topics and 100% new assessment.

Each unit video now has NEW "Work with the Video" pages in the Student Book to guide students in watching, understanding, and discussing the unit videos.
NEW Critical Thinking Strategies and activities in every unit help students analyze, develop and justify their ideas. Online videos accompany each strategy to help students gain a deeper understanding.
NEW skills videos provide illustrated explanations of skills and grammar points in the Student Book to support students' skills development.
100% NEW unit, placement, midterm and final tests have been developed with feedback from real teachers.
Clear learning outcomes and reflection worksheets encourage students to evaluate their own progress, reflect on their learning, and identify areas for improvement.
iQ Online Practice is now suitable for mobile use which gives students greater flexibility in where and when they get extra skills practice, access audio and video, and check their progress. The NEW Extensive Reading program offers an Oxford Graded Reader aligned to each unit to motivate students in their reading.
Vocabulary from the NEW Oxford Phrasal Academic Lexicon helps students to develop essential spoken and written language for their academic studies.
Vocabulary from the Oxford 3000™ and new Oxford 5000™ provide students with the most frequent and relevant words they need in English, as chosen by language experts.

NEW Critical Thinking Strategies and activities in every unit help students analyze, develop and justify their ideas
NEW texts and videos on relevant topics such as technology, science and international relations chosen by teachers to inspire students to engage with their learning
NEW assessment for learning program promotes continuous learning with new tests, detailed answer explanations and reflection worksheets for students to evaluate their own progress
Digital teaching and learning tools available from iQ Online Practice optimized for mobile use
Q: Skills for Success
is renowned for helping students to achieve academic success in English.
The Third Edition helps students to develop the techniques and critical thinking skills they need for academic study with new Critical Thinking Strategies, updated texts and topics and 100% new assessment.
Key Features
Each unit video now has NEW "Work with the Video" pages in the Student Book to guide students in watching, understanding, and discussing the unit videos.
NEW Critical Thinking Strategies and activities in every unit help students analyze, develop and justify their ideas. Online videos accompany each strategy to help students gain a deeper understanding.
NEW skills videos provide illustrated explanations of skills and grammar points in the Student Book to support students' skills development.
100% NEW unit, placement, midterm and final tests have been developed with feedback from real teachers.
Clear learning outcomes and reflection worksheets encourage students to evaluate their own progress, reflect on their learning, and identify areas for improvement.
iQ Online Practice is now suitable for mobile use which gives students greater flexibility in where and when they get extra skills practice, access audio and video, and check their progress. The NEW Extensive Reading program offers an Oxford Graded Reader aligned to each unit to motivate students in their reading.
Vocabulary from the NEW Oxford Phrasal Academic Lexicon helps students to develop essential spoken and written language for their academic studies.
Vocabulary from the Oxford 3000™ and new Oxford 5000™ provide students with the most frequent and relevant words they need in English, as chosen by language experts.
EASY ORDER FORM
PRICES LISTED INCLUDE CONSUMPTION TAX