Hip Hip Hooray! Second | Level 2
Phonics Book B
ISBN: 9789880056222
Phonics Book B (Level 2)
Hip Hip Hooray! Second Edition Phonics Book B (Level 2)
Media > Books > Non-Fiction > Education Books
Now Available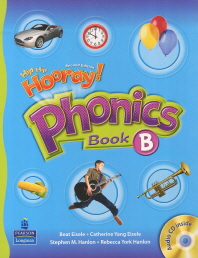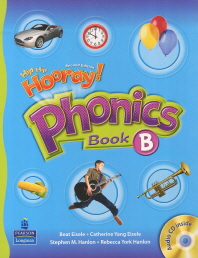 ISBN
9789880056222 (10-digit ISBN: 9880056221)
Hip Hip Hooray! Second Edition features the classic story Town Mouse and Country Mouse to motivate young learners and provide a familiar context to make grammar easy to teach and fun to learn. Practice pages are interleaved to provide a 4 skills step-by-step sequence that prepares students for success.

Three grammar targets and vocabulary groups per unit prepare students for success
Assessment package with Placement Tests, Unit Tests and Mid-term and Final Tests for tracking progress
Online Learning Center supports teachers and students in and out of class
Active Teach Interactive Whiteboard software
Online student activities for extended practice of every unit
Hip Hip Hooray! Second Edition features the classic story Town Mouse and Country Mouse to motivate young learners and provide a familiar context to make grammar easy to teach and fun to learn. Practice pages are interleaved to provide a 4 skills step-by-step sequence that prepares students for success.
Series Key Features
Three grammar targets and vocabulary groups per unit prepare students for success
Assessment package with Placement Tests, Unit Tests and Mid-term and Final Tests for tracking progress
Online Learning Center supports teachers and students in and out of class
Active Teach Interactive Whiteboard software
Online student activities for extended practice of every unit
EASY ORDER FORM
PRICES LISTED INCLUDE CONSUMPTION TAX
Price Before Tax:
¥1,740 ¥1,392 ∼ 20% OFF!