Longman Photo Dictionary of American English
1st Edition • Latest Edition
Course
Longman Photo Dictionary of American English
Course Longman Photo Dictionary of American English
Media > Books > Non-Fiction > Education Books
546000
Now Available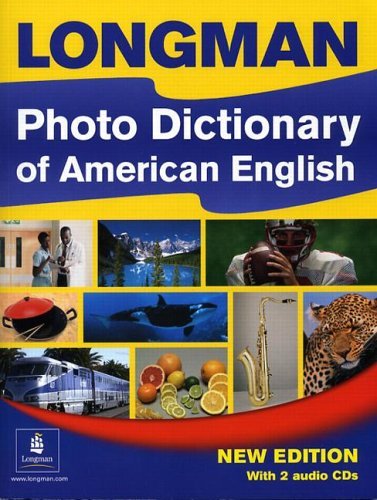 This edition of the Longman Photo Dictionary of American English is ideal for the first stage of vocabulary building. It contains 1,000 color photographs, which makes learning vocabulary quick and easy. The attached audio CD's contain all of the words clearly pronounced.

2 audio CD's contain all of the words pronounced
1,000 clear color photos help you quickly understand vocabulary
Conversation and vocabulary activities offer speaking and writing practice on every page
This edition of the Longman Photo Dictionary of American English is ideal for the first stage of vocabulary building. It contains 1,000 color photographs, which makes learning vocabulary quick and easy. The attached audio CD's contain all of the words clearly pronounced.
Key Features
2 audio CD's contain all of the words pronounced
1,000 clear color photos help you quickly understand vocabulary
Conversation and vocabulary activities offer speaking and writing practice on every page
Note:
Prices and details of the components of this course are listed on our Easy Order Form, below.
EASY ORDER FORM
PRICES LISTED INCLUDE CONSUMPTION TAX

People who bought this also bought this