Longman Pronunciation Dictionary with CD-ROM
1st Edition • Latest Edition
Course
Longman Pronunciation Dictionary with CD-ROM
Course Longman Pronunciation Dictionary with CD-ROM
Media > Books > Non-Fiction > Education Books
558000
Now Available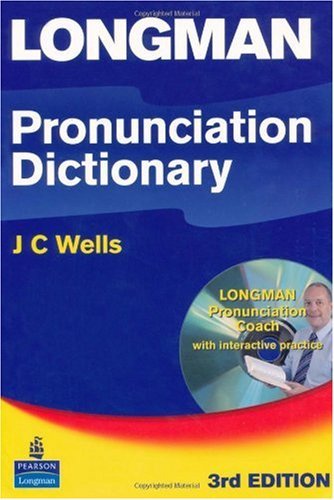 The Longman Pronunciation Dictionary gives students detailed guidance on over 225,000 pronunciations. This new edition also includes the Pronunciation Coach CD-ROM which gives students practical help to improve their own pronunciation.

Helps students with over 225,000 pronunciation in both British and American English, then record an check their own pronunciation
Helps students with intonation by showing the stress patterns of thousands of compounds and idioms
Listen to the pronunciation of all entries in British and American English, then record and check your own pronunciation
Learn the international Phonetic Alphabet and practice with thousands of interactive exercises
The Longman Pronunciation Dictionary gives students detailed guidance on over 225,000 pronunciations. This new edition also includes the Pronunciation Coach CD-ROM which gives students practical help to improve their own pronunciation.
Key Features
Helps students with over 225,000 pronunciation in both British and American English, then record an check their own pronunciation
Helps students with intonation by showing the stress patterns of thousands of compounds and idioms
Listen to the pronunciation of all entries in British and American English, then record and check your own pronunciation
Learn the international Phonetic Alphabet and practice with thousands of interactive exercises
Note:
Prices and details of the components of this course are listed on our Easy Order Form, below.
EASY ORDER FORM
PRICES LISTED INCLUDE CONSUMPTION TAX