Topics from A to Z
1st Edition • Latest Edition
Course
Topics from A to Z
Course Topics from A to Z
Media > Books > Non-Fiction > Education Books
646000
Now Available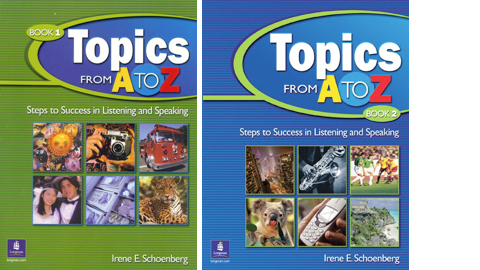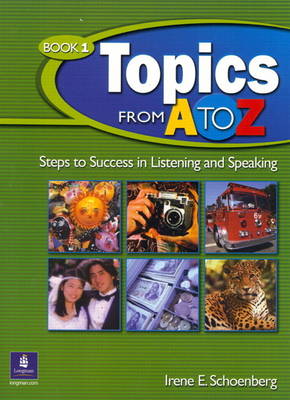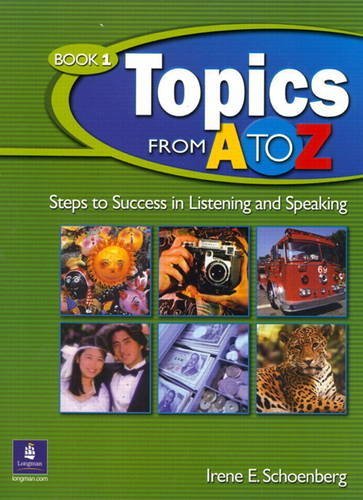 Topics from A to Z Book 1 is a listening and speaking series containing twenty-six units - one for each letter of the alphabet. Students develop listening and conversation skills through engaging topics and theme-based activities.

Pair work with class discussion activates prior knowledge and promotes interaction
Students learn to support their opinions and develop critical thinking skills
Common pronunciation problems are accompanied by a short explanation and model
Topics from A to Z Book 1 is a listening and speaking series containing twenty-six units - one for each letter of the alphabet. Students develop listening and conversation skills through engaging topics and theme-based activities.
Key Features
Pair work with class discussion activates prior knowledge and promotes interaction
Students learn to support their opinions and develop critical thinking skills
Common pronunciation problems are accompanied by a short explanation and model
Note:
Prices and details of the components of this course are listed on our Easy Order Form, below.
EASY ORDER FORM
PRICES LISTED INCLUDE CONSUMPTION TAX