IELTS Practice Tests
1st Edition • Latest Edition
Course
IELTS Practice Tests
Course IELTS Practice Tests
Media > Books > Non-Fiction > Education Books
89000
Expect Delays of Up to 6 Weeks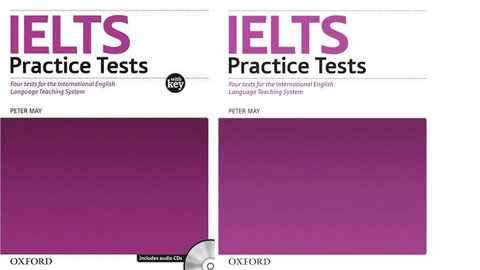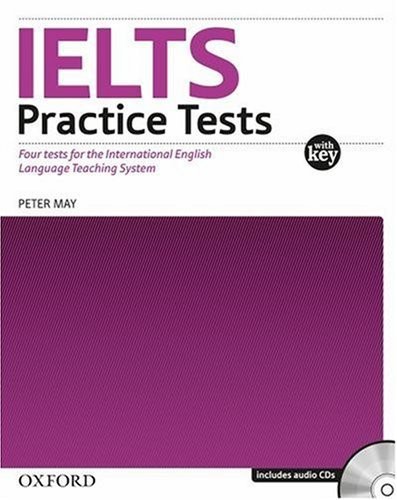 These four tests closely replicate the level, content and presentation of the IELTS Listening, Academic Reading, Academic Writing, and Speaking modules. Strategies and skills exercises provide guidance on how to approach each task. Includes access to extra test practice at oxfordenglishtesting.com.

Practice tests help your students know what to expect in the exam, feel more confident and improve their results. Tests 1 and 2 are focused on training, but all four tests can be used under exam conditions, provided the Strategies and Improve your skills sections are used for review rather than preparation.

The online exam practice at oxfordenglishtesting.com gives students a chance to study at home with instant support at the click of a button. This includes automatic marking with feedback on answers, an online dictionary look-up, exam tips, audio scripts, sample answers and useful language for the Speaking test.

Factfile about the IELTS exam, including tips and hints
Strategies provide a detailed procedure for each IELTS task
Improve your skills exercises emphasise the correct approach for each task
Sample answers for each task in the Academic Writing modules
This With key edition includes audio CDs, and access to an online IELTS practice test at oxfordenglishtesting.com
Audio CDs include all four Listening module recordings
These four tests closely replicate the level, content and presentation of the IELTS Listening, Academic Reading, Academic Writing, and Speaking modules. Strategies and skills exercises provide guidance on how to approach each task. Includes access to extra test practice at oxfordenglishtesting.com.
Practice tests help your students know what to expect in the exam, feel more confident and improve their results. Tests 1 and 2 are focused on training, but all four tests can be used under exam conditions, provided the Strategies and Improve your skills sections are used for review rather than preparation.
The online exam practice at oxfordenglishtesting.com gives students a chance to study at home with instant support at the click of a button. This includes automatic marking with feedback on answers, an online dictionary look-up, exam tips, audio scripts, sample answers and useful language for the Speaking test.
Key Features
Factfile about the IELTS exam, including tips and hints
Strategies provide a detailed procedure for each IELTS task
Improve your skills exercises emphasise the correct approach for each task
Sample answers for each task in the Academic Writing modules
This With key edition includes audio CDs, and access to an online IELTS practice test at oxfordenglishtesting.com
Audio CDs include all four Listening module recordings
EASY ORDER FORM
PRICES LISTED INCLUDE CONSUMPTION TAX