Interchange
4th Edition • Old Edition
Course
Interchange 4th Edition
Course Interchange 4th Edition
Media > Books > Non-Fiction > Education Books
932000
Now Available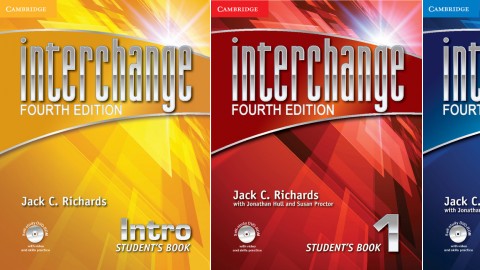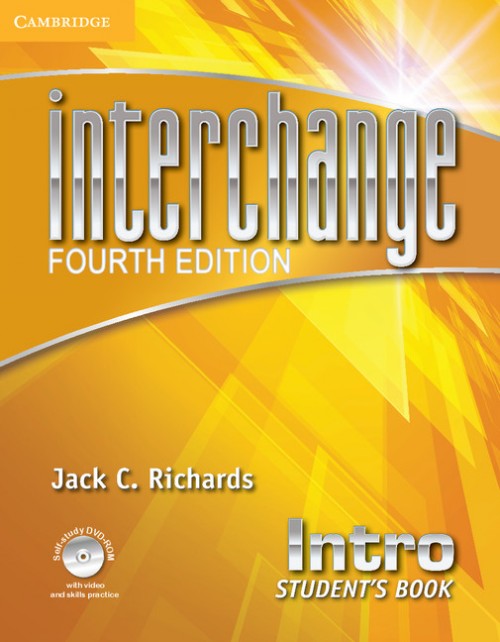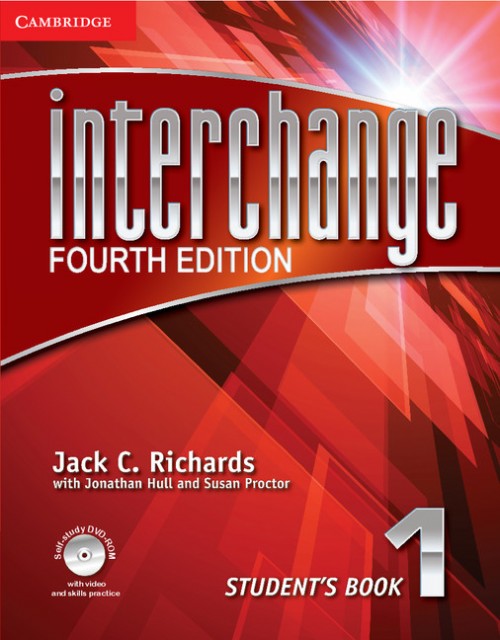 *** OLD EDITION • NEW EDITION OUT NOW ***

New edition is here: https://www.eltbooks.com/item_spec.php?item=9860000&cat=011

Interchange Fourth Edition is an updated version of the world's most successful English series for adult and young adult learners. Its well-known communicative and functional methodology has been tried and tested by millions of students around the world.

The course has been revised to reflect the most recent approaches to language teaching and learning. It remains the innovative series teachers and students have grown to love, while incorporating suggestions from teachers and students all over the world. This edition offers updated content in every unit, grammar practice, and opportunities to develop speaking and listening skills. Interchange Fourth Edition features contemporary topics and a strong focus on both accuracy and fluency. Its successful multi-skills syllabus integrates themes, grammar, functions, vocabulary, and pronunciation. The underlying philosophy of the course remains that language is best learned when it's used for meaningful communication.

Better than ever

Better integration of course components makes planning and teaching lessons easier than ever before.
Everything you need to make your class come to life is now even more accessible and easier to find
Flexible teaching options for everyone.
Interchange's legendary flexibility of use remains in this new edition.
The course adapts to any type of class size and to any teaching situation.

Learning without boundaries

As with earlier editions, Interchange Fourth Edition provides teachers and students with a wide range of course components for use inside or outside of the classroom.

A complete solutions package

A wide range of new print and digital components provides a full solutions package to support teachers and students in every modality of teaching and learning.

•••

Interchange by Jack Richards et al. Published by Cambridge University Press.

A proven multi-skills syllabus
A focus on accuracy and fluency
Contemporary, real-world topics
Natural, conversational language
Grammar in communicative contexts
Task-based listening activities
A thorough pronunciation syllabus
Frequent learner-centered progress checks
A new interactive DVD-ROM in the back of the Student's Book for self-study practice, including full class video and video exercises
A new Online Workbook provides additional activities to reinforce what is presented in the corresponding Student's Book
*** OLD EDITION • NEW EDITION OUT NOW ***
New edition is here: https://www.eltbooks.com/item_spec.php?item=9860000&cat=011
Interchange Fourth Edition is an updated version of the world's most successful English series for adult and young adult learners. Its well-known communicative and functional methodology has been tried and tested by millions of students around the world.
The course has been revised to reflect the most recent approaches to language teaching and learning. It remains the innovative series teachers and students have grown to love, while incorporating suggestions from teachers and students all over the world. This edition offers updated content in every unit, grammar practice, and opportunities to develop speaking and listening skills. Interchange Fourth Edition features contemporary topics and a strong focus on both accuracy and fluency. Its successful multi-skills syllabus integrates themes, grammar, functions, vocabulary, and pronunciation. The underlying philosophy of the course remains that language is best learned when it's used for meaningful communication.
Better than ever
Better integration of course components makes planning and teaching lessons easier than ever before.
Everything you need to make your class come to life is now even more accessible and easier to find
Flexible teaching options for everyone.
Interchange's legendary flexibility of use remains in this new edition.
The course adapts to any type of class size and to any teaching situation.
Learning without boundaries
As with earlier editions, Interchange Fourth Edition provides teachers and students with a wide range of course components for use inside or outside of the classroom.
A complete solutions package
A wide range of new print and digital components provides a full solutions package to support teachers and students in every modality of teaching and learning.
•••
Interchange by Jack Richards et al. Published by Cambridge University Press.
Key Features
A proven multi-skills syllabus
A focus on accuracy and fluency
Contemporary, real-world topics
Natural, conversational language
Grammar in communicative contexts
Task-based listening activities
A thorough pronunciation syllabus
Frequent learner-centered progress checks
A new interactive DVD-ROM in the back of the Student's Book for self-study practice, including full class video and video exercises
A new Online Workbook provides additional activities to reinforce what is presented in the corresponding Student's Book
EASY ORDER FORM
PRICES LISTED INCLUDE CONSUMPTION TAX