Course
Q : Skills for Success - Listening and Speaking
Course Q : Skills for Success - Listening and Speaking
Media > Books > Non-Fiction > Education Books
207000
Available Now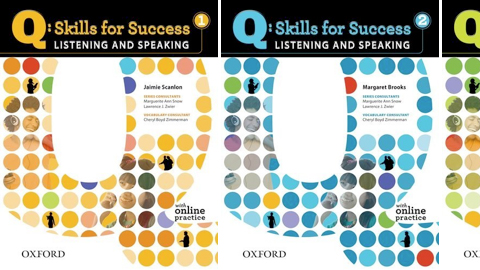 Publisher:
Oxford University Press
Status:
Available Now
Language:
American English
Edition:
Latest Edition
Age Range:
18+
Levels:
5
Author(s):
Jaimie Scanlon, Margaret Brooks, Miles Craven/Kristin D. Sherman, Robert Freire/Tamara Jones, Susan Earie-Carlin
Unique two-strand skills syllabus with a unit question approach that gets students to think critically and succeed academically.

·Student Book contains explicit skills instruction, clearly stated learning outcomes and a self check for each unit.

·Online Practice accessed through a code found in the Student Book provides new content and practice activities for every unit.

·Learning Management System lets teachers assign additional practice and review student performance online.
See also: Q : Skills for Success - Reading and Writing
People who bought this also bought this