Cutting Edge 3rd Edition
Students' Book with DVD & MyEnglishLab (Starter)
Cutting Edge 3rd Edition Students' Book with DVD & MyEnglishLab (Starter)
Media > Books > Non-Fiction > Education Books
Available March 2014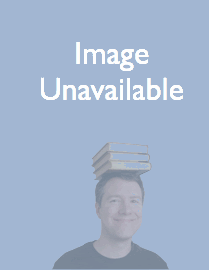 Publisher:
Pearson Japan
Status:
Available March 2014
English Type:
British English
Edition:
Latest Edition
Level:
Starter
ISBN:
9781447962250
10-digit: 1447962257
Author(s):
Jonathan Bygrave, Araminta Crace, Sarah Cunningham, Stephen Greene, Peter Moor, Damian Williams
Description for the Series:
This fully-revised edition builds on the task-based learning approach that has made Cutting Edge so popular. With fresh, new, integrated DVD material and digital components, learners can be confident of improving their language skills through a carefully balanced range of activities. New features include World Culture lessons that encourage discussion of contemporary global issues and Language Live lessons that enable students to practise functional language and writing skills.
MyEnglishLab for Cutting Edge Third Edition is the perfect way for students to practise when and where they want and instantly get their grades and feedback

World Culture
-------------
World Culture lessons with DVD clips are self-contained sections that relate to the unit using topics such as significant moments in world history and technological or social trends.

These lessons encourage students to investigate global issues and compare and discuss personal and national experiences. Because most students naturally reach to the internet for answers, Cutting Edge Third Edition incorporates this tendency into the lessons and supports students' investigation through suggested search terms and guided research. This helps students to focus their search and find relevant results more easily.

The writing task at the end of the lesson gives students practice of consolidating their findings in a succinct paragraph, and offers guidance to create a clear and organised written summary.

Language Live
-------------
Language Live lessons show students real-life functional language through DVD or audio clips. The language is presented in contexts and situations they will come across in everyday life. The lessons contain plenty of communicative activities for students to practise after they have watched the clips, as well as reading and writing exercises to consolidate what they have learned. Students are encouraged to make their own video clips of themselves using the functional language from the Language Live lesson to give further practice and share with other students in the class.

New Digital Components
-------------
• DVD ROM with the Students' Book
• Class Audio with scrolling scripts
• Downloadable audio and video files for mobile phone
• DVD clips
• Audio and video scripts
• Mini dictionary
• Phonetic chart

ActiveTeach for use on an IWB
-------------
• Integrated audio and video files with dynamic rolling scripts
• Audio and video scripts
• Answers for exercises
• Links to Study, Practice and Remember sections
• Photocopiable activities
• All tests and test audio
• Vocabulary and grammar games
• Mini dictionary
• Phonetic Chart

Teacher's Resource Disc
-------------
• Photocopiable activities
• Progress Tests
• Mid-course Test
• End of Course Test
• Downloadable test audio files for mobile phone
• Test and class audio and video scripts
Price:
¥ 10,054 / ¥ 8,043 ∼ 20% OFF!